S4 E8 Intimacy Starts with I: Women, Self-Love, and HIV with Michelle Lopez
S4 E8 Intimacy Starts with I: Women, Self-Love, and HIV with Michelle Lopez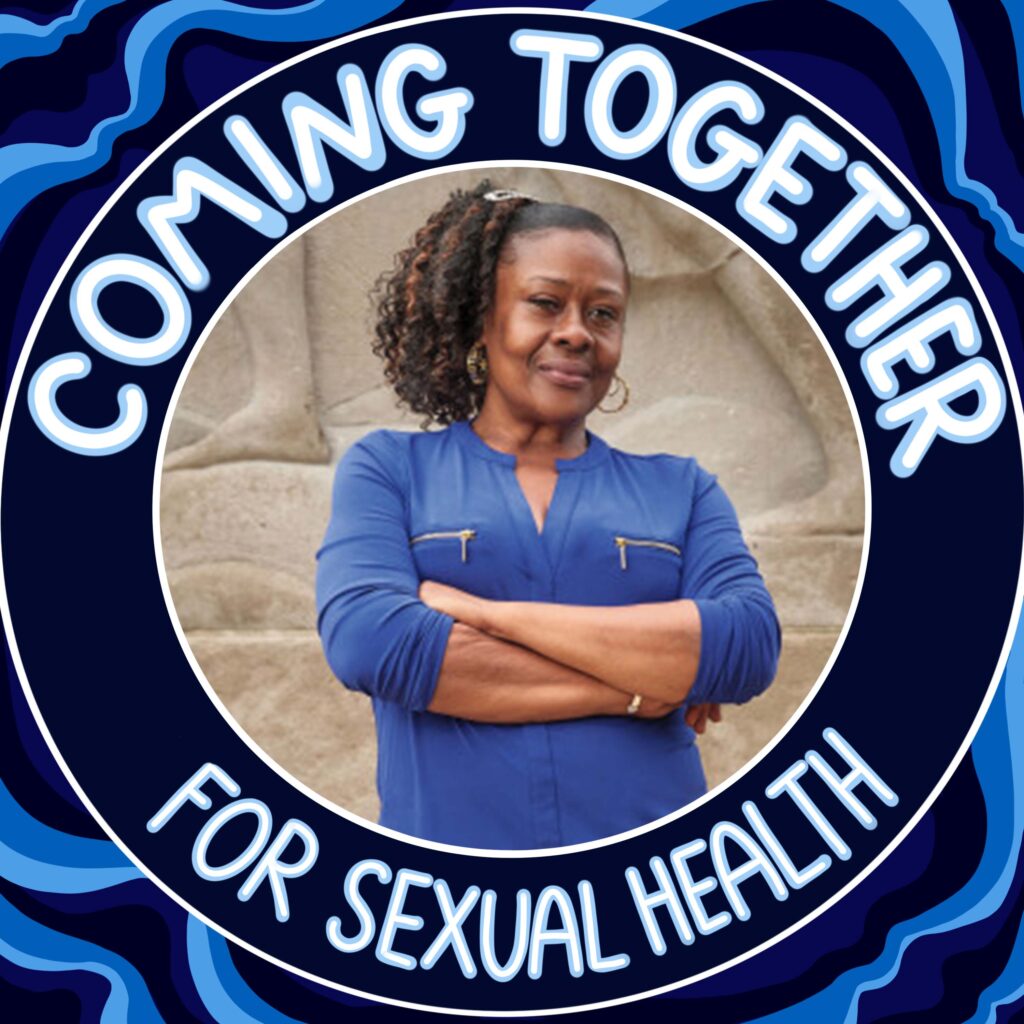 CW: Mention of abuse, sexual abuse, physical abuse, incest, molestation
At 24 years old, in the early 90's, Michelle Lopez was riding a train in New York with her newborn baby and saw an advertisement that spoke to her. It said, "If you're a woman and you're enduring substance abuse, homelessness, or battery, call this number." Michelle picked up a phone and began her new life. Her and her daughter were diagnosed with HIV, and it was her mission to get clean, understand her own trauma, and help others with similar stories.
Michelle, a bisexual Caribbean woman, realized that women living with HIV continue to be ostracized for both wanting and having sex. Michelle knew she had to combat this and teach herself and others about self-love, pleasure, and intimacy. She has spent her career advocating for HIV prevention and treatment, women's health, mental health, sexuality, and how to unlearn feelings of shame. She says, "I recognized getting clean would give me more power to fight against situations and circumstances and stand up for my rights. I had to learn what it is to love Michelle and deal with the trauma that I endured." Michelle shares how she utilizes her experiences from childhood to the present to educate others through clinical work, research, and advocacy. Her story is one of empowerment, celebration, and making lemonade with the lemons she was given.
Download the transcript of this episode.
Resources:  
Michelle Lopez LinkedIn
CAPTC World AIDS Day Page
Bio:
Michelle Lopez is a tireless advocate for public health among Black and Latinx communities. Over the last 30 years, Michelle has worked in HIV and AIDS prevention and health care navigation and substance use services. Michelle has served on boards of directors and advised on policy development that impacts the lives of marginalized communities. Michelle is now focusing on research designs methodology to meaningfully engages community members.