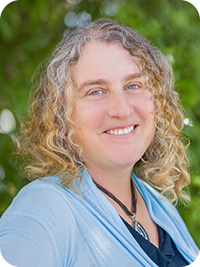 Sharon Adler, MD, MPH
Clinical Program Faculty
Bio
Sharon Adler, MD, MPH, is clinical faculty at the California STD/HIV Prevention Training Center and is also an Assistant Clinical Professor at University of California, San Francisco (UCSF), in the department of Family and Community Medicine. She received her medical degree at the Mount Sinai School of Medicine in New York and her Master of Public Health degree from the University of California at Berkeley (UCB). She completed the Family Practice Residency program at UCSF as well as the General Preventive Medicine/Public Health program run by the UCB/UCSF. Dr. Adler has worked in the STD field for 14 years including 10 years of work at the California Department of Public Health STD Control Branch. She is board certified in Preventive Medicine/Public Health and has clinical experience working in community clinics, public health clinics, indigent care free clinics in the San Francisco bay area as well as at the San Francisco STD City Clinic. In her current position Dr. Adler develops curricula and conducts and coordinates STD trainings with a focus on special populations including, Correctional, Indian Health Service, Pacific Island and Border Health providers.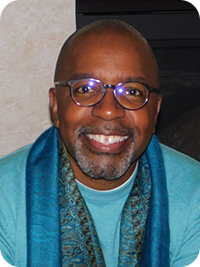 Glenn Alexander
Virtual Training Facilitator
Bio
Glenn Alexander has more than 20 years of executive management experience with a focus on diversified project management, event, and meeting planning for a wide variety of clients in both the corporate and non-profit sectors. Glenn started his career as a travel agent, moved into hotel operations, and ultimately segued into the arena of corporate event planning.  He later successfully ran his own event management firm.  A graduate of the University of Pittsburgh, Glenn works as Virtual Training Facilitator at the CAPTC.  He is also a father of five amazing children and three precious grandchildren.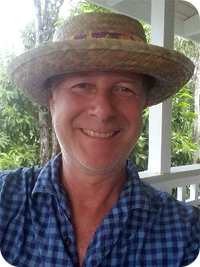 Robert Blue
Navigation Consultant
Bio
Robert Wilder Blue is a social worker and public health educator, with particular expertise in HIV biomedical prevention (PrEP/PEP) program creation, management, and evaluation, and PrEP navigation training and capacity building. He has worked for the San Francisco Department of Public Health, San Francisco City Clinic, and the San Francisco AIDS Foundation. His experience includes work in HIV vaccine and PrEP research, as well as many years of direct client service in sexual health and wellbeing counseling and case management, with special focus on underserved communities.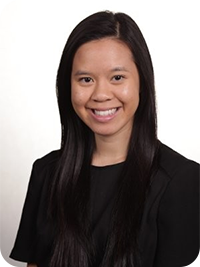 Elizabeth Chau
LMS Specialist
Bio
Elizabeth Chau is an instructional designer and training specialist. She creates tailored learning solutions to elevate individuals' success. She specializes in blended-learning approaches, such as e-learning, games, and just-in-time learning. She supports CAPTC's learning management system needs for the Centers for Disease Control and Prevention's COVID-19 training activities.
Elizabeth holds a Bachelor of Science degree in Health Science, with minors in Business Administration and Biology, from Truman State University. In her spare time, she loves to read, hike, travel, and plan her next adventure.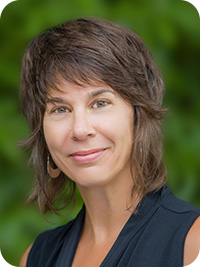 Linda DeSantis, M.Ed
Program Manager
Bio
Linda DeSantis, M.Ed, has worked in family planning and STD/HIV prevention for over twenty years in both community and public health settings. Linda has provided training and technical assistance for community based organizations, local health departments and community planning groups and has extensive experience with evidence based program models. She has also worked extensively in Africa and in Asia providing training and TA. Linda is committed to social justices issues specifically related to improving health outcomes.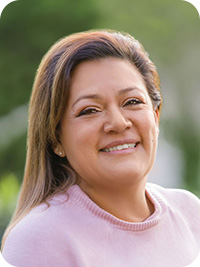 Veronica Espinoza
SoCal Operations Manager/Travel Coordinator
Bio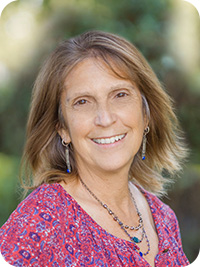 Alice Gandelman, MPH
CAPTC Director
Bio
Alice Gandelman, MPH, is the Director of the California Prevention Training Center (CAPTC). She has directed the Center since 1994, and oversees five training and technical assistance centers at the CAPTC including Clinical STD Prevention Training Center, Disease Intervention Training Center, National Center for Quality Assurance, Health Department Capacity Building Assistance Center, and the Technical Assistance and Training contract for the Office of Family Planning, California Department of Healthcare Services (DHCS). Prior to directing CAPTC, Alice conducted training and capacity building services throughout the US and internationally in Africa and Asia in HIV and STD prevention and care. CAPTC's priority populations are health practitioners who deliver preventive health services for patients and clients in a variety of public and private settings. In this capacity, Alice guides the CAPTC in the integration of community, provider, funder, and research agendas to improve capacity building assistance for health professionals in practice settings. Her current focus is on integration of social determinants of health, structural interventions, and combination prevention approaches to improve prevention outcomes among persons who are at greatest need, but with limited or no access to services. She envisions an environment where health equity exists for all and is committed to supporting health professionals to achieve that vision in their respective communities.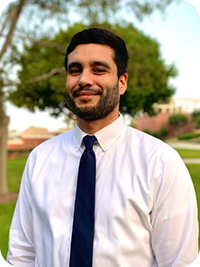 Rick Garcia
Virtual Training Facilitator
Bio
Rick Garcia is a self-motivated and adaptable individual who completed his undergraduate studies at California State University, Long Beach. Prior to joining the CAPTC, Rick worked for the Department of Health & Human Services in the City of Long Beach where he spent time working as a Case Investigator with the COVID-19 Surveillance Team. He focused on serving the Spanish-speaking population of the City of Long Beach. Rick also spent time working for the Health and Safety department of one of the world's largest concert promoters.
Today, Rick is a Virtual Training Facilitator with the CAPTC delivering national coursework in Case Investigation and Contact Tracing. He is motivated by the idea that each individual is capable and worthy of much more than what many in society will allow them to believe.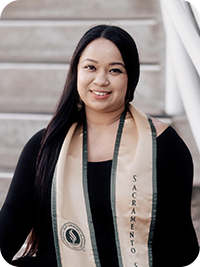 Alicia Gutierrez
Virtual Training Facilitator
Bio
Alicia Gutierrez is a Virtual Training Facilitator with the CAPTC. Ms. Gutierrez is an outspoken advocate for healthy communities through health education, research, and promotion. In her current role, she supports and delivers training and facilitation activities for the CDC-funded national COVID-19 Virtual Training program.
She completed her bachelor's degree in Public Health from California State University, Sacramento where she served as Vice President of the Public Health Club.  There she worked closely with university public health professors on various projects to support the student body. Alicia interned at Dignity Health in 2020 to enterprise-wide community-based disease management programs. Ms. Gutierrez is a first-generation college graduate and is cheered on by her loving family to pursue her passion for making a positive impact in the public health field.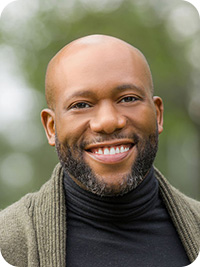 Aunsha Hall-Everett, MA
CBA Manager
Bio
Aunsha Hall-Everett has over 15-years of experience in Human Services and Public Health, with a strong focus on community empowerment, organizational wellness, and health promotion. Aunsha has facilitated strategic planning meetings for health departments, AIDS-service organizations (ASOs), community-based organizations (CBOs) and grassroots coalitions – strengthening their growth and sustainability by re-imagining and promoting visions of ending the HIV epidemic. Aunsha prides himself with utilizing user-friendly monitoring and evaluation tools to identify opportunities addressing gaps in services or social determinants, further increasing health literacy, promotion, and efficacy to combating HIV. 
Aunsha Hall-Everett holds a Master of Arts in Organization and Leadership Development from Fielding University and is a proud graduate of University of Kentucky, where he received his Bachelor's of Science in Family Studies. Aunsha is also a certified aerobics instructor, using a portion of his spare time working with others to living their best life by burning the calories and stress. But most of all, Aunsha is the proud father to a beautiful daughter and is always supported and cheered for by his loving husband.
Chris Hall, MD
Clinical Program Faculty
Bio
Chris Hall, MD, was trained in infectious diseases at University of California San Francisco (UCSF), following internal medicine residency at Harvard's Brigham & Women's Hospital and medical school at Johns Hopkins. He received a Masters in Management from NYU's Wagner School of Public Service. Formerly, Chris was Policy Director for San Francisco's Health Initiatives for Youth, following work at the National Hemophilia Foundation in New York where he was the Director of Clinical Research. He began work in HIV in 1987 at the National AIDS Network, a group based in Washington, DC, dedicated to the organizational development of AIDS service organizations in the epidemic's early years. In addition to STD-related work, he has published in the areas of antiretroviral salvage therapy and HCV co-infection in marginally housed HIV-infected persons in San Francisco. He is adjunct assistant professor at UCSF, Medical Director of San Francisco Magnet center, and he provides primary HIV care at the East Bay AIDS Center in Berkeley and the VA Medical Center in San Francisco.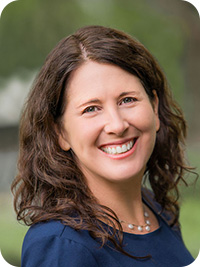 Holly Howard, MPH
NQIC Co-Director
Bio
Holly Howard, MPH, uses her 20+ years of national/international public health experience in applied epidemiology, intervention design, and program evaluation to inform the innovative direction of the NQIC and the design of new programs.  She recently exercised these skills in the development of the NQIC's Adolescent Sexual Health QI Fellowship for public health professionals.  Holly additionally serves as Program Manager for Health Promotion and Healthcare Quality Improvement at the California Department of Public Health's Sexually Transmitted Disease Control Branch and is the director of numerous CDC program and evaluation grants.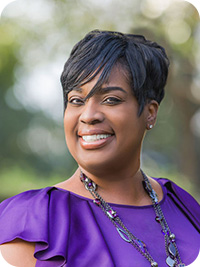 Wanda Jackson, BA
DISTC Trainer/TA Specialist
Bio
Wanda Jackson, BA, is a Partner and Program Support Service Trainer with the California STD/HIV Prevention and Disease Intervention Training center. Wanda has an extensive background in the field of STD/HIV prevention. She has worked as a Disease Intervention Specialist, Public Health Investigator and Front line Supervisor.
Wanda maintains her connection to frontline work by assisting local Disease Intervention Specialist in contacting, locating and interviewing clients to prevent the spread of STD's and HIV.
Wanda has successfully completed the requirements of the customized web-based training and blended learning workshops given by Langevin Learning Services, Inc. and has recently completed the development of the national web-based and blended learning curriculum for Partner Service Providers-Passport to Partner Services.
Wanda is committed to providing quality skills-based partner and support services training to aid in intervening and preventing the spread of STD/HIV for healthcare professionals throughout the U.S.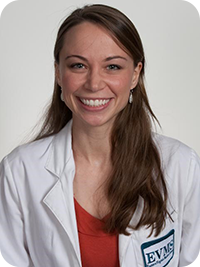 Kelly Johnson
Clinical Fellow
Bio
Kelly Johnson is a 3rd year fellow in Infectious Diseases at UCSF. After completing undergraduate degrees in English and Spanish at the University of Virginia, she worked in public health policy for the US Department of Health and Human Services before earning her MD and MPH at Eastern Virginia Medical School. From 2015-2018, she completed Internal Medicine Residency at UCSF, then matched into the program's ID Fellowship where she served as one of the Chief Fellows from 2019-2020. She spent the last year working at the San Francisco Department of Public Health, focused on real-world implementation of pre-exposure prophylaxis (PrEP) and point-of-care metrics of antiretroviral adherence. Outside of work, Kelly is busy with her family – including her newborn son and golden retriever puppy!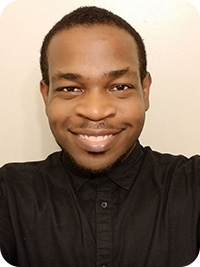 Shavar Johnson, MSW, MSSA
CBA Trainer/TA Specialist
Bio
Shavar comes to the CAPTC from the Recovery Resources Center, a community based organization in Cleveland, Ohio, where he was the HIV Prevention Manager overseeing their CDC High Impact Prevention grant. Shavar holds a Masters in Social Work (MSW) and a Masters in Science and Social Administration (MSSA). He is excited about the opportunity to work at the CAPTC and help the CBA team in, "the amazing work that they do."  He also wants to use his professional knowledge and experience to improve the objectives and outcomes of health departments to better meet the needs of those they serve. Shavar is looking forward to moving to the Bay Area and says that he is, "looking forward to our consistently warm weather.  Shavar's strong speaking, writing and training skills will be invaluable to the CBA Program in furthering its mission of "Promoting Health Equity, Reducing Health Disparities" to help health departments throughout the US in addressing their unique HIV care/prevention needs.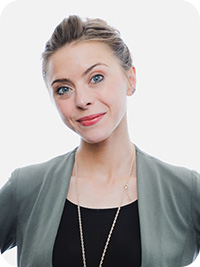 Laura Marie Lazar, MPH
Websites Manager
Bio
Laura Lazar comes to the CAPTC from PleasePrEPMe.org, an online program supporting PrEP access. As manager at PleasePrEPMe.org, she had broad cross-functional program management responsibilities and played a key role in spearheading the team's initiatives to improve sexual health knowledge, access, and empowerment. In her role at the CAPTC, Laura plays an integral role in the strategy and execution of the organization's communications and online education products.
Laura also provides operational support to two nonprofit organizations, the Anal Cancer Foundation and Music for Autism, both of which aim to meet the overlooked needs of their focus communities. She graduated with an MPH in sexuality, sexual, and reproductive health from Columbia's Mailman School of Public Health in 2015. Laura is a (relative) newcomer to California and loves exploring its outdoors, wineries, and food with her partner and their silly dog, Bean.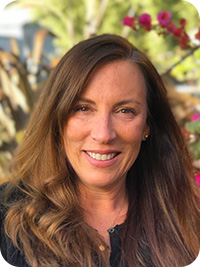 Samantha Lekus, MS
Human Resources & Finance Manager
Bio
Samantha Lekus serves as the Human Resources & Finance Manager for the CAPTC. She has more than 20 years of experience as an academic and non-profit management professional focused on strategy, operations, HR and fiscal management.  She applies her experience by providing creative solutions to strategically address operational needs within international and domestic organizations including university, NGOs and smaller nonprofit environments. Samantha is committed to supporting vulnerable populations' reproductive health and promoting HIV and STI prevention. She is thrilled to contribute to the work of the CAPTC. Samantha holds master's degrees in Family counseling and HIV rehabilitation counseling.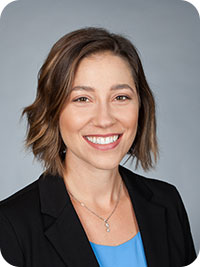 Sarah Lewis Rudman, MD, MPH
Clinical Program Co-Medical Director
Bio
Sarah Lewis Rudman, MD, MPH, serves as co-medical director of the California STD/HIV Prevention Training Center and as STD/HIV Controller for the County of Santa Clara. She received an undergraduate degree in Feminist Studies from Stanford University, her medical degree from Cornell University, and her Masters in Public Health from the University of California, Berkeley. She completed residency in Internal Medicine at Brigham and Women's Hospital in Boston, MA and fellowship in Infectious Diseases at the University of California, San Francisco. She then worked in infectious disease outbreak response and bioterrorism preparedness for the California Department of Public Health before joining the County of Santa Clara as Assistant Public Health Officer, STD/HIV Controller, and medical director for the County's municipal STD clinic in 2016. She is also a Clinical Assistant Professor (Affiliated) at Stanford University where she provides training to residents and infectious disease fellows in sexual health care.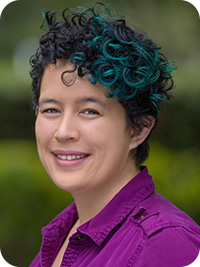 Catalina Macdonald, M.A.Ed.
Education Technology Manager
Bio
Catalina is Education Technology Manager at the California Prevention Training Center.  An erstwhile science educator and marine biology enthusiast, Catalina is passionate about science and public health communication.  Catalina works on expanding the CAPTC's reach through developing and sharing online learning materials. Catalina enjoys highlighting the great work of colleagues by adapting our website to meet the changing needs of all the CAPTC's programs.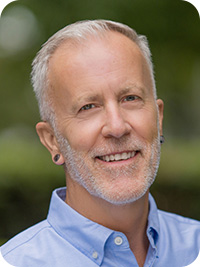 Greg Mehlhaff
CAPTC Deputy Director
CBA Program Manager
Bio
Greg Mehlhaff, BA, is the Deputy Director of the California Prevention Training Center. In his 18 year tenure he has also coordinated the HIV PCRS Training Program, been the HIV/STD Liaison coordinating HIV/STD integration efforts at the CBO, local and state government levels. He is currently leading the efforts for developing an HIV Linkage to Care Course for DIS designed to use the capacity of DIS in engaging and retaining PLWHA in care. Prior to coming to the PTC he worked in the CBO setting in all areas of HIV prevention and care for 6 years, developing, implementing, evaluating and directing programs. Greg is committed to enhancing the skills of training participants which reflect the reality of their daily activities and of the people they serve. He maintains his connection to front-line work by providing HIV and STD prevention counseling and screening at a local bathhouse. Greg has worked extensively in South Africa, Uganda and Nigeria developing training courses and building capacity for training with local staff.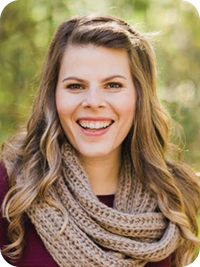 Dianna Nation Curd
Virtual Training Facilitator
Bio
Dianna Nation Curd has nearly 15 years of experience in non-profit work with experience in strategic planning, fundraising, volunteer management, as well as Learning and Development and Organization Development. She is passionate about coaching and empowering others to manifest their best selves. She cares deeply about the well-being of others and finds value and satisfaction in lifelong learning.
She holds a master's degree in Organizational Development from the University of San Francisco and Bachelor of Arts degree in Human Development with minors in Art History and Psychology from Sonoma State University. She is a proud mom to her son Nicholas and is grounded by her husband, Chris.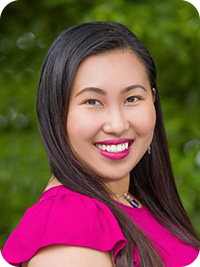 Nicole Nguyen, MPH
Family PACT Program Manager
Bio
Nicole Nguyen, MPH serves as the Program Manager for the Family Prevention, Access, Care and Treatment (Family PACT) Program. She coordinates the development, implementation, and evaluation of multiple training and technical assistance projects to support high-quality, medically accurate, and culturally and linguistically appropriate delivery of reproductive health services by Family PACT providers for their patiention populations througout California.
She has worked in health education and prevention for more than a decade. Her primary focus has been in areas of sexual health, reproductive justice, community outreach, and global health both at home and abroad. Prior to joining CAPTC, Nicole worked at women's clinics and taught classes at public high schools and colleges in Oakland, Berkeley, and Sacramento on comprehensive sexual health education and access for teens and young adults. She has also worked alongside doctors and nurse practitioners to provide birth control/family planning services, STI testing/treatment, and abortion care in underserved communities. She received her BA in Gender & Women's Studies with a minor in Global Poverty & Practice from UC Berkeley and her MPH in Health Education from UC Davis.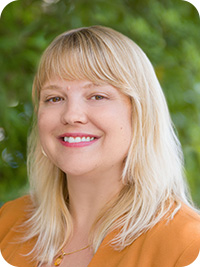 Elizabeth Olson, MPH
Clinical Program Manager
Bio
Elizabeth is the Clinical Program Manager for the CAPTC. She plans and implements STI clinical updates in the five-state regional area the center receives grant funding from the CDC prevent, reduce and treat STIs throughout the United States. She has a background in research, education, prevention and advocacy around health disparities both domestic and international. She earned an MPH from Tufts University in 2011.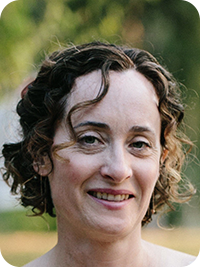 Tamara Ooms, RN, MS, FNP
Program Manager and Clinical Consultant
Bio
Tamara Ooms, RN, MS, FNP has worked in sexual and reproductive health for over twenty years as a nurse practitioner, clinical consultant, and manager. Her clinical work has focused on the care of underserved people in the San Francisco Bay Area, primarily at San Francisco City Clinic where she worked as a nurse practitioner for eight years. Tamara's previous work as a consultant for the CAPTC and CDPH included clinical consultation for the STD Warmline, provider education and training, and research and writing for STD policy and program initiatives.
As an educator, Tamara's teaching focus is on STD diagnosis and management as well as LGBT health and she is an Assistant Clinical Professor in the UCSF Department of Family Health Care Nursing. Most recently, Tamara was the nurse manager at San Francisco City Clinic for four years where she was responsible for clinic operations, compliance, and clinical quality improvement. Tamara recently moved to Portland, OR where she will be working remotely for the CAPTC.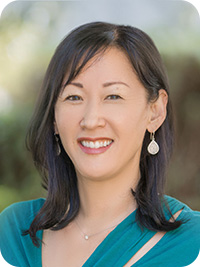 Ina Park, MD, MS
Clinical Program Medical Director
Bio
Ina Park, MD, MS is the Medical Director of the Clinical Team at the California Prevention Training Center.  She is an Associate Professor in the Department of Family and Community Medicine at the University of California San Francisco School of Medicine and a Medical Consultant in the Division of STD Prevention at the Centers for Disease Control and Prevention.  She is a co-author of the forthcoming 2020 CDC STD Treatment Guidelines, the country's premier resource for diagnosis and treatment of sexually transmitted infections.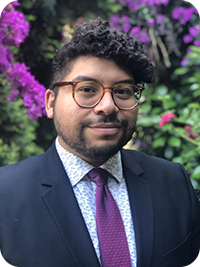 Luis Peñate
Virtual Training Facilitator
Bio
Luis Peñate is a Virtual Training Facilitator with the CAPTC. Luis previously worked on the frontlines of the fight against HIV and is experienced in sexual health education, HIV/STI testing & counseling, case management, as well as program evaluation and fund development in community-based settings. Luis is committed to supporting the struggle for health equity and justice for queer and trans people, communities of color, working-class immigrants and, other historically disenfranchised communities.
Luis holds undergraduate degrees in Latin American Studies and Educational Studies from Swarthmore College, as well as a Master of Public Health with a Specialization in Health Promotion and Health Education from the UCLA Fielding School of Public Health.
When not at work, Luis enjoys spending time with family and their two energetic dogs, and critiquing and deconstructing TV shows with his partner.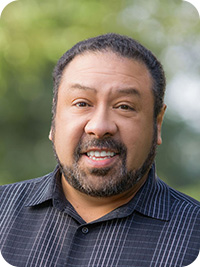 Alberto Perez
DISTC Trainer/TA Specialist
Bio
Alberto Perez is a Trainer/TA Specialist for the Disease Intervention Services Training Center.  Alberto has over 20 years' in the field of Public Health and has experience coordinating, developing curricula and facilitating Spanish & English-language trainings. He has been with the Training Center since 2000, and has served as a trainer for the California HIV PCRS training unit, PCRS Area Manager and as a Bilingual Behavior Interventions trainer. He has frontline experience with patients and has served as a Partner Services Provider for the Los Angeles County Sexually Transmitted Disease Program.. Alberto remains committed to enhancing the essential knowledge, skills and abilities of training participants by providing interactive, skills-based trainings that create a solid foundation in Partner Services and disease intervention.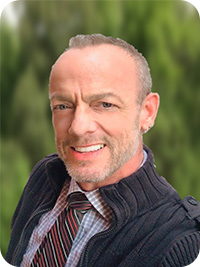 Patrick Piper
CBA Trainer/TA Specialist
Bio
Patrick has over 20 years in research, implementation and evaluation of science-based HIV prevention interventions. He began his work in the field of HIV at Denver Public Health Department as a Program Coordinator of an Evidence-Based Intervention called "Community PROMISE". He has worked with very high-risk populations including MSM who do not identify as gay, injection drug users, sex workers and high-risk youth. He also has extensive experience in HIV Testing and Counseling and Case Management and received his CAC-II certification in addictions counseling. His work has been published in several journals and has been highlighted at numerous national and international conferences.
Importance of Promoting Health Equity and Reducing Health Disparities:
As a member of what some may call a "marginalized community", marginalization has never been an option for me. I am part of an American community and have spent my life fighting for equality and social justice in this country. We all deserve to have access to, and receive, quality health care, regardless of our race or ethnicity, sexual orientation or socioeconomic status. The sad fact is that we don't. I am committed to see the day when "universal health care" is not just an idea or a catch-phrase, but indeed, a reality.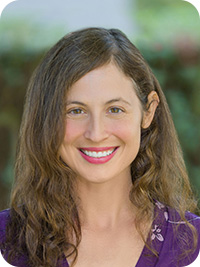 Rosalyn Plotzker, MD, MPH
Clinical Faculty
Bio
Dr. Rosalyn Plotzker serves as clinical faculty for the California Prevention Training Center. She is an assistant professor in the UCSF Department of Epidemiology and Biostatistics, and also performs high resolution anoscopy at the UCSF Anal Neoplasia Clinic, Research and Education (ANCRE) Center. Rosalyn completed a fellowship in Sexually Transmitted Diseases with CAPTC and the California Department of Public Health where she also currently serves as a public health medical officer and clinical lead for congenital syphilis prevention and also leads efforts to improve HIV prevention and STD screening with the California Office of AIDS. Finally, Rosalyn directs for the Virtual Approach to Gynecology Project, a virtual reality gynecologic training module for medical trainees.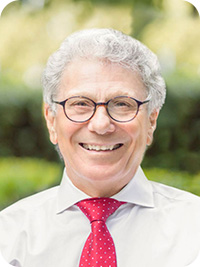 Michael Policar, MD, MPH
Senior Medical Advisor
Bio
Michael Policar, MD, MPH, currently serves as Senior Medical Advisor. He is a Clinical Professor of Obstetrics, Gynecology, and Reproductive Sciences at the University of California, San Francisco, School of Medicine. From 2005 through 2014, he was Medical Director of UCSF Program Support and Evaluation for the Family PACT Program, the family planning and STI program operated by the California State Office of Family Planning. He currently serves on expert advisory panels of the Centers for Disease Control and the U.S. Office of Population Affairs that are engaged in developing national clinical practice guidelines for contraceptive management. Dr. Policar received his MD degree at the University of California, San Francisco, School of Medicine and completed his residency in Obstetrics and Gynecology at the UCLA School of Medicine.  Subsequently he received a Master of Public Health degree in Health Services Management from UCLA School of Public Health.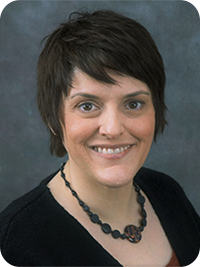 Jessica Rioux
Virtual Training Facilitator
Bio
Jessica (Jesse) Rioux holds a BS in Environmental Sustainability. She has spent 20+ years in the training field. During her 12 years at FedEx she was recognized with several prestigious awards for creating/developing cost-effective training.  Most recently she was the training coordinator at a psychiatric residential treatment facility for youth. As a Virtual Training Facilitator at the CAPTC, she lives by the Maya Angelou quote, "When you learn, teach, when you get, give." She and her spouse adopt at-risk dogs with behavioral issues, and she loves all things arts and crafts. Jessica is a graduate of University of Phoenix.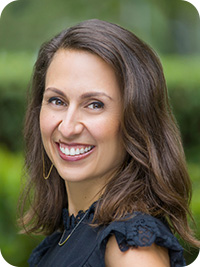 Jennifer Rogers, MA
Communications Specialist
Bio
Jennifer Rogers is a Communications Specialist at the California Prevention Training Center (CAPTC). Jennifer joined the CAPTC after serving in a key role at a leading adolescent sexual health education nonprofit, Health Connected. There she spearheaded communications initiatives, played a central role in development efforts, and designed and implemented comprehensive sex education programs for youth. With a background in inclusive pedagogy, Jennifer has taught thousands of diverse youth throughout California. She has supported sexual health and HIV prevention programs both domestically and abroad.  
Prior to that, Jennifer managed stakeholder engagement campaigns for critical flood improvement programs throughout the western United States. She strives to use communication as a form of activism – fighting stigma and moving toward health equity.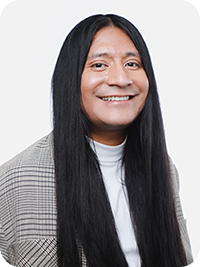 Charlie Romero
Virtual Training Facilitator
Bio
Charlie Romero is a Virtual Training Facilitator at the CAPTC. For the past 15 years, Charlie has worked alongside community-based organizations and clinical spaces to provide sexual health education and HIV prevention services to undeserved communities in English and Spanish. Most recently, Charlie assisted in the creation and implementation of a confidential, client-centered and sex-positive online HIV prevention program at PleasePrEPMe.org that focused on facilitating access to Pre-exposure prophylaxis (PrEP) and Post-exposure prophylaxis (PEP) for Black and Latinx communities. Charlie is currently part of the COVID-19 Virtual Training Program, an interactive training program that provides Case Investigators and Contact Tracers nationwide with the tools to assist those affected by the COVID-19 pandemic.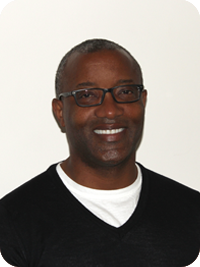 Duran Rutledge
CBA Trainer/TA Specialist
Bio
Duran Rutledge has worked extensively with low-income and disadvantage populations, throughout the San Francisco, Bay Area helping to develop programs and coordinate services to reduce barriers which hinder a person's ability to effectively access care and social services. Prior to joining the CAPTC, Duran worked for the Alameda County Public Health Department's Office of AIDS Administration, for five years as a Ryan White Grant Administrator and served as the staff liaison to the Alameda County people living with HIV/AIDS (PLWH/A) committee. Along with his colleagues Duran is committed to enhancing TA and training opportunities that address health disparities and health inequities throughout the US to help enhance providers understanding abilities to be more impactful in addressing the needs and concerns of those living with and impacted by HIV.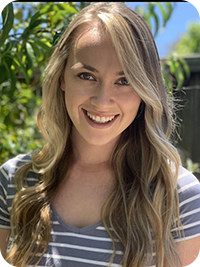 Alexis Stogner
Virtual Training Facilitator
Bio
Lexy earned a Bachelor of Science in Cellular & Molecular Biology in her undergraduate studies. Her career took her from analyzing rocks and oils in a geochemical lab, to synthesizing DNA for therapeutic purposes. When the COVID-19 pandemic first began, she volunteered in her free time as an active member of Sonoma County's Medical Reserve Corps, assisting with the COVID-19 hotline, as well as Public Health Lab data entry and specimen handling. She is currently working toward a Master of Public Health. In her current role as a Virtual Training Facilitator she supports new Contact Tracers and Case Investigators across the nation to help slow the spread of the coronavirus. In her free time, Lexy enjoys hiking and going to the beach.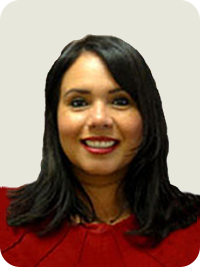 Denise Tafoya, MPA
DISTC Program Manager
Bio
As program manager of the California DIS Training Center, Denise Tafoya, MPA, oversees national program operations and provides STD/HIV partner services training and technical assistance to local and state health departments, community based organizations, and tribal nations. Her STD/HIV partner services experience is rooted in her work as a disease intervention specialist (DIS); front-line DIS supervisor; field operations manager; CDC trainer; and, manager of a national Partner Services and Program Support Training Center. Ms. Tafoya also possesses expertise in partner services curriculum development for all levels and types of clinical and non-clinical providers. She has served on several CDC working committees dedicated to revising and developing national guidelines related to partner services recommendations, internet partner services, and HIV testing in non-clinical settings. Ms. Tafoya is an associate member of the National Coalition of STD Directors and currently serves on its Partner Services Learning Collaborative.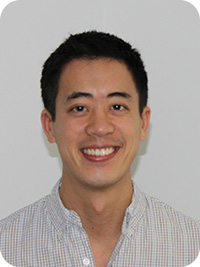 Eric Tang, MD, MPH
Clinical Faculty
Bio
Eric Tang, MD, MPH, is part of the clinical faculty at the California Prevention Training Center and is a Public Health Medical Officer for the STD Control Branch at the California Department of Public Health.  He received his medical degree at Columbia University College of Physicians & Surgeons and his Master of Public Health at the University of California, Berkeley.  He completed a combined internal medicine and preventive medicine residency program through Kaiser San Francisco and the University of California, San Francisco.  He currently sees patients at City Clinic, the municipal STD clinic in San Francisco.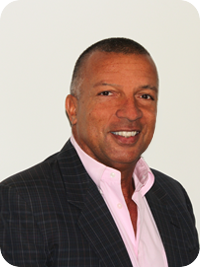 Tim Vincent, MS
Senior CBA Specialist
Bio
Tim Vincent, MS, has worked in the field of HIV for over 25 years in both direct service provision with clients and in developing educational opportunities for providers. He is currently the manager of the national capacity building assistance program at The California Prevention Training Center. The program, funded through CDC, provides training, technical assistance and resources to state and local health departments to improve the practice of HIV prevention and care throughout the country. He has worked as a licensed mental health clinician, social worker, case manager and HIV test counselor in the past and more recently has developed nationally recognized curriculum for providers on a variety of innovative topics to promote health equity. He has led the development of trainings on social determinants of health, responding to stigma, strength-based counseling approaches, cultural sensitivity for gay, bi and other MSM, and working with HIV-positive clients. He has worked in South Africa on projects to support the engagement of HIV-positive community members into care through the building of support group leaders. He has served on statewide community planning groups, consulted with CDC on the development of national curriculum on linkage to care strategies, and has developed and conducted training of trainers in order to nationally diffuse some of the training initiatives he created. Due to his experience in the field, he is asked to speak regularly at national conferences.
Promoting Health Equity: Reducing Health Disparities
It is extremely important to me to do work that promotes social justice and improve health outcomes to communities that I identify with and have been a part of for most of my life. The passion, creativity, and intelligence it takes to make meaningful change in this area inspires me daily. The chasm that continues to exist between those that can successfully engage in systems of care and prevention and those that cannot, clearly points to the need for structural changes and a critical examination of the root causes. Larger factors such as racism, homophobia, HIV-related stigma, gender-equity, educational attainment, access to healthcare need to be the focus of our work. Having the opportunity to work with providers of service in a deep and meaningful to deconstruct these factors and build strategies to respond to them to promote health equity is a tremendous privilege.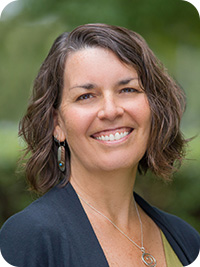 Stacy Vogan, MPH, CHES
CAPTC Evaluation Manager
Bio
Stacy Vogan, MPH has more than 25 years of national and international experience in public health focusing on HIV and STD prevention and care, program development and implementation, evaluation design and analysis, and strategic planning. She currently leads the evaluation of CAPTC's federal, local, and global funded initiatives to ensure its programs are responding to key community needs, stakeholder priorities, and health outcome data. Additionally, Stacy has developed and delivered numerous curricula and professional trainings encompassing such topics as program monitoring and evaluation, transformative learning and group development, bridging gaps between research and practice, program planning, and advanced facilitation.
Stacy has provided individual consulting with community-based organizations and international agencies and served as co-chair on the National Network of Prevention Training Centers Evaluation Committee. She has taught on-line graduate level courses at San Jose State University and presented at multiple national and international conferences. She holds a strong belief in developing sustainable practices and skills that build from the strengths inherent in an individual, agency, and/or community. Stacy is committed to bringing community knowledge and insight to the forefront of public health planning to create effective and sustainable implementation strategies, inform research that translates back into useful community practices, and build relationships to collaboratively address disparities and promote health equity.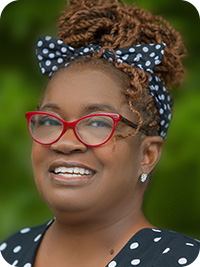 Deborah Wyatt-O'Neal, RN, MSN, CNS
CBA Trainer/TA Specialist
Bio
Deborah Wyatt-O'Neal, RN, MSN, CNS, is a Registered Nurse who has been working in the field of HIV/AIDS for over 24 years. She has worked as a Register Nurse Educator at AETC, Clinic Director, and a Director of Client Services. She is committed to her community where she provides health education at a local transitional home for women and volunteers at Juvenile Hall. In her current position she helps develop curricula and conducts trainings.
Importance of Promoting Health Equity and Reducing Health Disparities: Providing capacity building and technical  assistance to health providers and others in my local community allows me to both increase awareness of the various social determinates that contribute to health disparities; and empowering persons to  develop strategies to improve health disparities in their communities.