Disease Intervention
We train the disease intervention workforce to support individuals with communicable infections and those that may be at risk of infection.
We create innovative curricula and online training modules for disease intervention professionals so that they can effectively conduct contact tracing, partner services, and emergency response. Our team has traditionally provided capacity building around DIS skills focused on HIV/STIs as part of the National Network of Disease Intervention Training Centers (NNDITC). We are currently leading large-scale efforts to build capacity for COVID-19 disease intervention. Past projects have addressed other communicable infections such as tuberculosis.
Disease Intervention Specialists (DIS) work in health departments, community health centers, and other similar locations to perform contact tracing, partner services, and emergency response. At the heart of this work is building trust, developing rapport, and providing support to the public. Our staff has decades of experience as contact tracers and outreach workers. We understand that effective contact tracing, counseling, case analysis, and community engagement are rooted in empathy and compassion.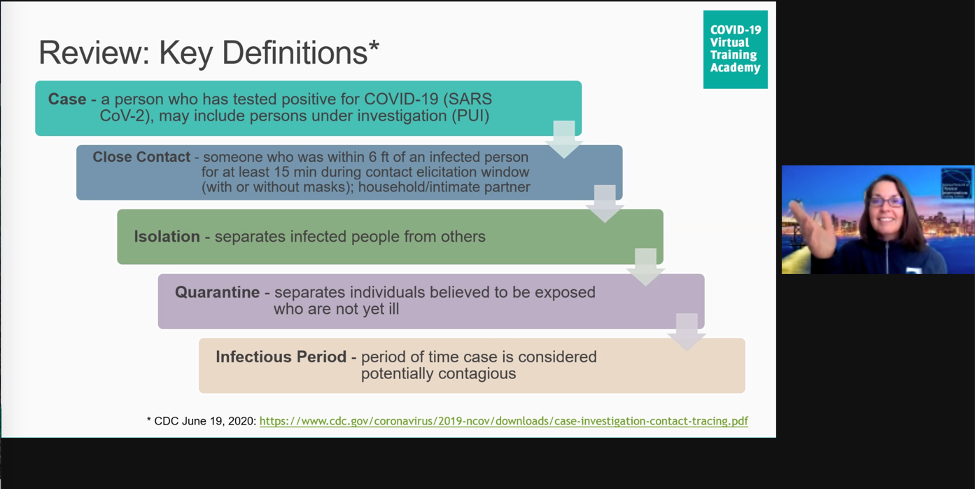 National Virtual Trainings NNDITC's Learning Collaboratives
The National Network of Disease Intervention Training Centers offers learning collaboratives and courses that are specific to the four DITC regions. Topics include maintaining personal safety while on field investigations, strengthening cultural humility, and self-disclosure within partner referral.
CDC Train: Passport to Partner Services
Modules for providers who conduct all aspects of STD/HIV Partner Services (PS), and they are designed for PS professionals of all experience levels. COVID-19 Updates and Trainings
We have been integral to mounting a national response to COVID, utilizing deep expertise in disease investigation for sexually transmitted infections to co-lead the development of trainings to support the new and existing case investigation and contact tracing workforce.
Enjoy this selection of trainings from
CDC Train
. You can also check out these and other online learning opportunities from the rest of the CAPTC's programs on our 
Online Learning
page