Live In-Person and Online Trainings
View upcoming in-person and live online learning opportunities from our various programs below. Scroll down to view recordings of previous events.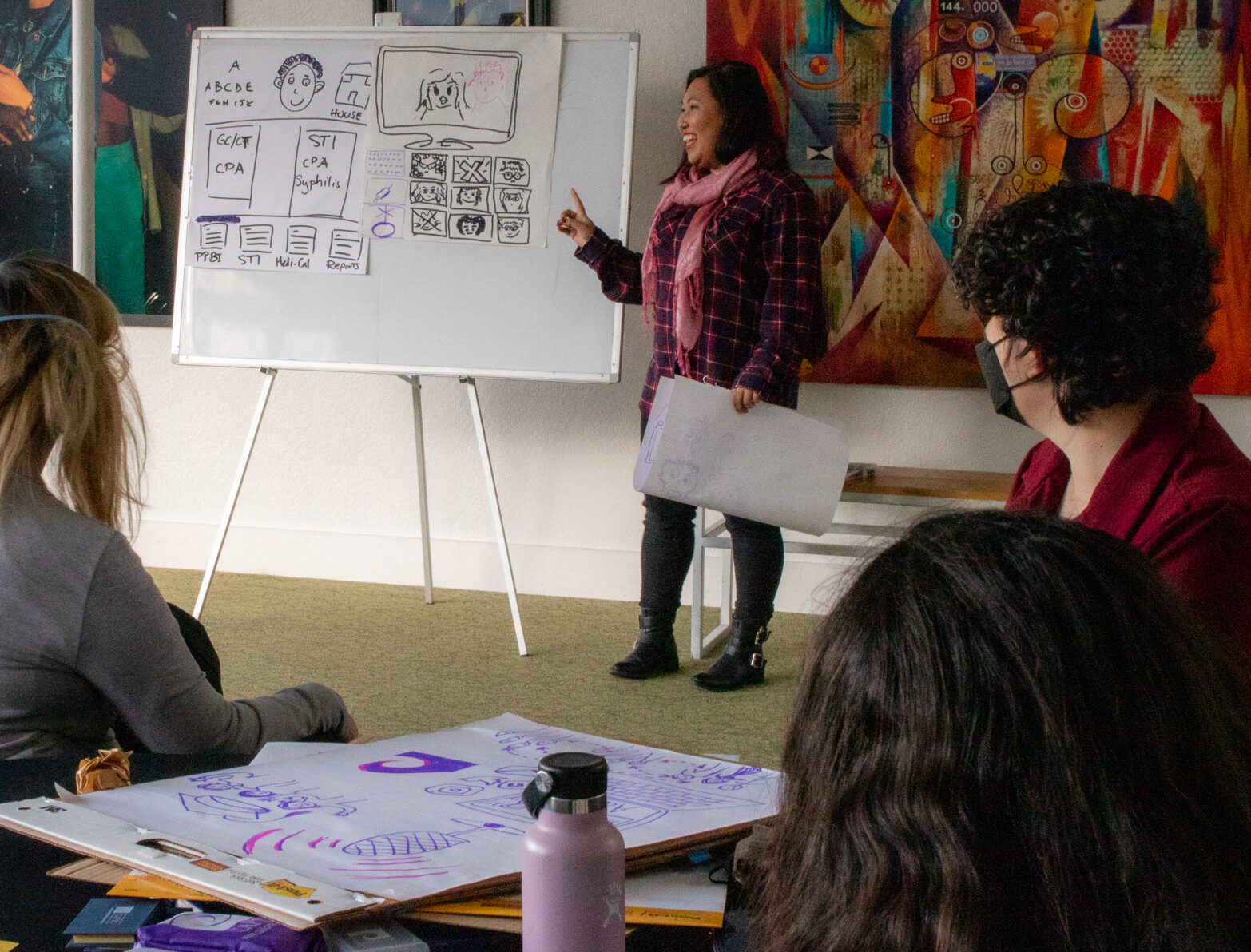 Upcoming Trainings and Events
View the events listed here and click the links to our online learning platforms to view more. Visit Online Learning for self-paced online courses.
Should you need accommodation in order to participate in events, please contact captc@ucsf.edu.
STI Clinical Update Webinar-Back to Basics: Fundamentals of STI/HIV Prevention
Tuesday, March 28, 2023 from 12:00-1:15PM (PDT)
A review of screening, treatment, and vaccination tools to prevent STIs and HIV.
Presented by Drs. Caterina Liu and Kurtis Mohr
1.25 CME units at no cost.
Register for the STI Clinical Update here.
Examination and Interpretation of Wet Preparations of Vaginal Specimens
March 30, 2023 from 2:00PM – 5:00PM (PDT)
UCSF Parnassus Heights Campus: San Francisco, CA
Instructors: Sharon Adler, MD, MPH and Lee Fagen, NP
In-person laboratory course intended for practicing clinicians with prior wet mount experience and microscopy skills.
Learning Objectives
Practice proper preparation of saline and KOH specimens of vaginal fluid to increase viability of specimens for microscopic evaluation.
Perform proper use of the light microscope to improve examination of saline and KOH wet mount specimens.
Assess wet mount microscopy specimens to appropriately interpret findings that support diagnosis of vulvovaginal candidiasis, bacterial vaginosis or trichomoniasis
Virtual DIS Summit
Save the Date June 5, 7, & 9, 2023
DIS, Cornerstones of Public Health: Then, Now and into the Future
For disease intervention professionals in California.
National Network of STD Clinical Prevention Training Centers
National Network of Disease Intervention Training Centers
Learn more about each of our virtual events and view resources and recordings.