S4 E7 Dan Savage on the Magic Question "What are you into?" & Dr. Ina Park on How Providers Can Help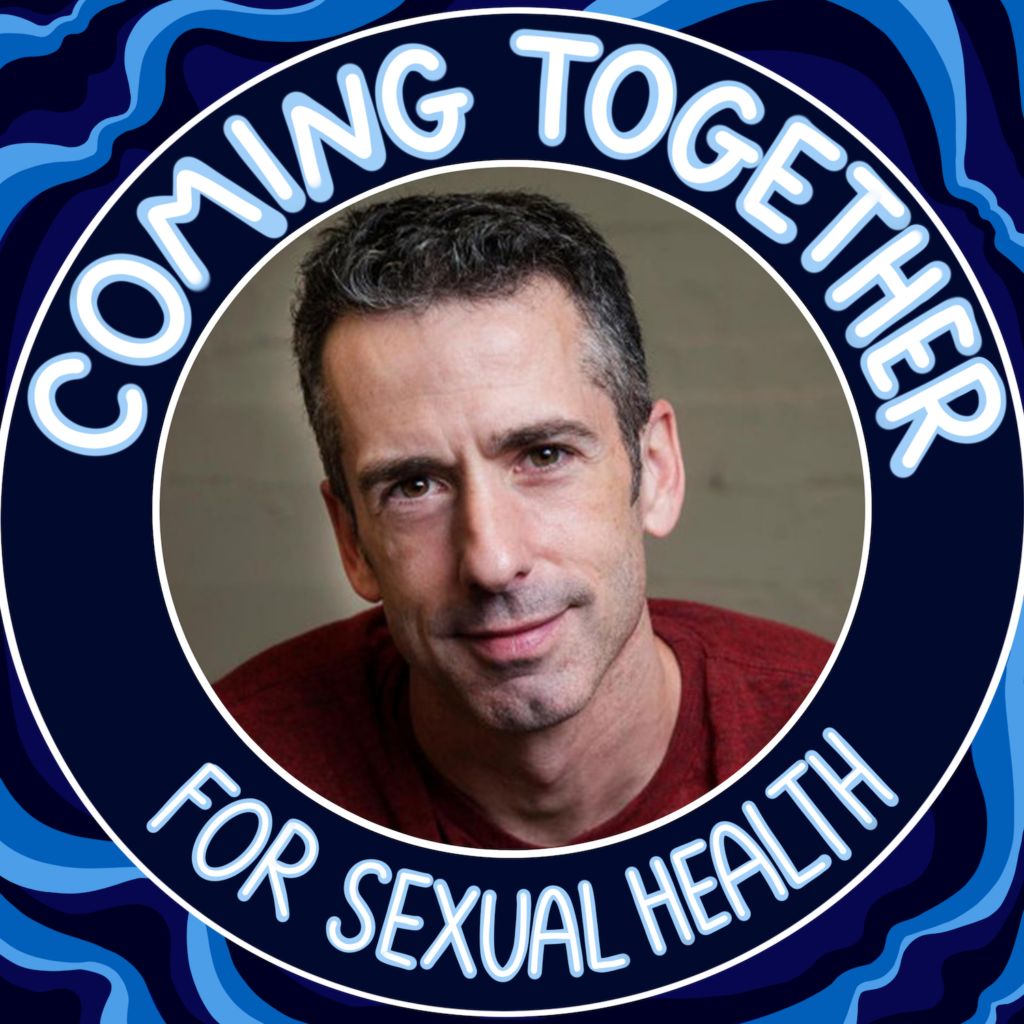 Dan Savage is a sex-advice columnist and podcaster, and Ina Park is a sex positive STI researcher, physician, and author. The two come together in this episode to discuss desire, pleasure, and how to communicate about what feels good with partners and providers. Dan delves into discovering kinks, pleasure as we age, and trying new things alone and with partners. Ina reflects on her experiences as a provider, having conversations with patients around sex and pleasure as bodies, needs, and abilities change.
Dan says that gay people might be better at sex, "not because we're magic…we use the 4 magic words 'what are you into?'" Ina explains that honest communication with a partner, a physician, a sex columnist, or a therapist knocks down barriers to explore sex and discover pleasure. The two emphasize the importance of both having providers and friends (with a good sense of judgment) with whom you can discuss sex freely.
This is our first episode of the 3-episode mini-series on pleasure. 
Download the transcript of this episode.
Resources:
Connect with Dan: https://savage.love/, @dansavage on Instagram, and @fakedansavage on Twitter/X
Connect with Ina: https://www.inapark.net/ and @InaParkMD on Twitter/X
Learn how to include pleasure in sexual health history-taking from the National Coalition for Sexual Health: https://nationalcoalitionforsexualhealth.org/tools/for-healthcare-providers/video-series
Bios:
Dan Savage is a sex-advice columnist, podcaster and author whose graphic, pragmatic, and humorous advice has changed the cultural conversation about monogamy, gay rights, religion, and politics. "Savage Love," Dan's sex-advice column, was first published in 1991 and is now syndicated across the United States and Canada. He also hosts the Savage Lovecast, a weekly, call-in advice podcast that has tens of thousands of paying subscribers for premium Magnum content. Both his podcast and column can be found on his website Savage.Love.
Ina Park MD, MS, is the author of Strange Bedfellows: Adventures in the Science, History, and Surprising Secrets of STDs. She is the Principal Investigator at the California Prevention Training Center. She is a Professor in the Department of Family and Community Medicine at the University of California San Francisco School of Medicine and a Medical Consultant in the Division of STD Prevention at the Centers for Disease Control and Prevention. She is a co-author of the 2021 CDC STD Treatment Guidelines, the country's premier resource for diagnosis and treatment of sexually transmitted infections.