S3 Ep8: Mpox in California: A Personal Story and Public Health Perspective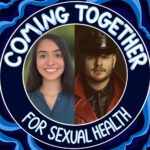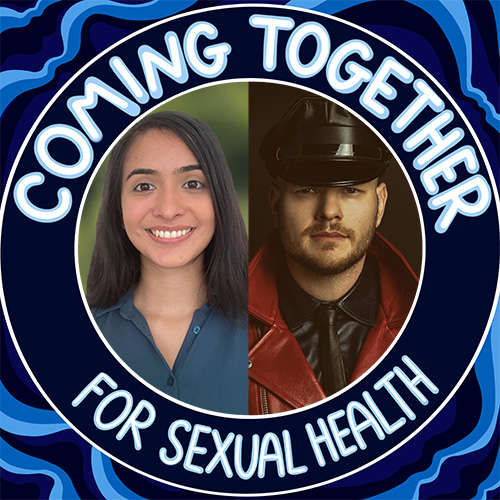 Stephan Ferris, a Bay Area activist lawyer, received one of the first 40 reported diagnoses of mpox (formerly known as monkeypox) after attending a Pride celebration in San Francisco, California. Here, Ferris sits down with host, Tammy Kremer, and Dr. Akanksha Vaidya, a clinical fellow responding to the current health crisis, to share his experience and discuss the need for improving treatment accessibility and provider education concerning a mpox diagnosis.
This is a follow-up on an episode we put out on June 1st of this year with Dr. Ina Park at a very different stage of the spread of mpox. With the US and the World Health Organization declaring this a public health emergency, Ferris and Dr. Vaidya use their respective lenses to reflect on representation of this disease in the media, transmission, and the stigma associated with those who receive a diagnosis. As commercial labs begin to provide greater testing capacity, the group discusses improving messaging about limited vaccine supply and other treatment options for groups most vulnerable and individuals experiencing moderate symptoms.
Download the transcript of this episode.
Resources Mentioned:
Stephan Ferris is an openly queer and activist lawyer who focuses on entertainment law with an emphasis on uplifting LGBTQ+ voices. Stephan is also the producer and co-host of the entertainment law podcast Reading is Fundamental. He volunteers with various Bay Area LGBTQI+ organizations and is on the board of directors for Bay Area Lawyers for Individual Freedom ("BALIF"), a community of LGBTQI+ legal professionals.
Dr. Akanksha Vaidya is a clinical fellow trained in internal medicine and infectious diseases at the California Prevention Training Center. She completed her medical degree at Cornell University and her residency in Internal Medicine at Emory University in Atlanta. She came to UCSF in July 2020 for her Infectious Diseases Fellowship. Her research and professional interests include improving health equity and access to care for people with STIs and HIV.