S3 Ep5: Trauma-Informed Pregnancy Care with Becca Schwartz, LCSW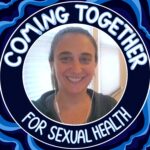 Becca Schwartz, LCSW, speaks about Team Lily, a pregnancy clinic for people experiencing significant barriers to care located at Zuckerberg San Francisco General Hospital. We focus on trauma-informed care: how past trauma can show up for patients in the medical setting, ways providers can practice trauma-informed care, and how these issues present and are addressed in San Francisco and specifically at the Team Lily clinic. We'd like to note that this episode contains occasional gendered language when talking about pregnant people. We recognize that not all pregnant people identify as women. Download the transcript of this episode.
Resources from Becca and the CAPTC:
Becca Schwartz has been working as a clinical social worker at San Francisco General Hospital since 2004, in a joint position with the HIV Division and the Department of OB/Gyn. In 2018 she helped to launch Team Lily, a low-barrier pregnancy care clinic for people experiencing barriers such as homelessness, substance use disorders, mental illness, and intimate partner violence. As the social worker for HIVE Clinic and Team Lily, she provides complex care coordination, psycho-social support, risk reduction counseling, and linkage to mental health and substance use treatment to women living with HIV, or at risk for HIV, in and around pregnancy. For the past 15 years, Becca has provided these clinical services as well as practical help accessing housing and homeless services, healthcare, financial and nutritional benefits to pregnant women and their families. Becca is trained in Infant-Parent psychotherapy and brings this clinical lens to her work with families.