Orange County PrEP Navigation Technical Assistance Workshop
Envision your role in ending the HIV epidemic.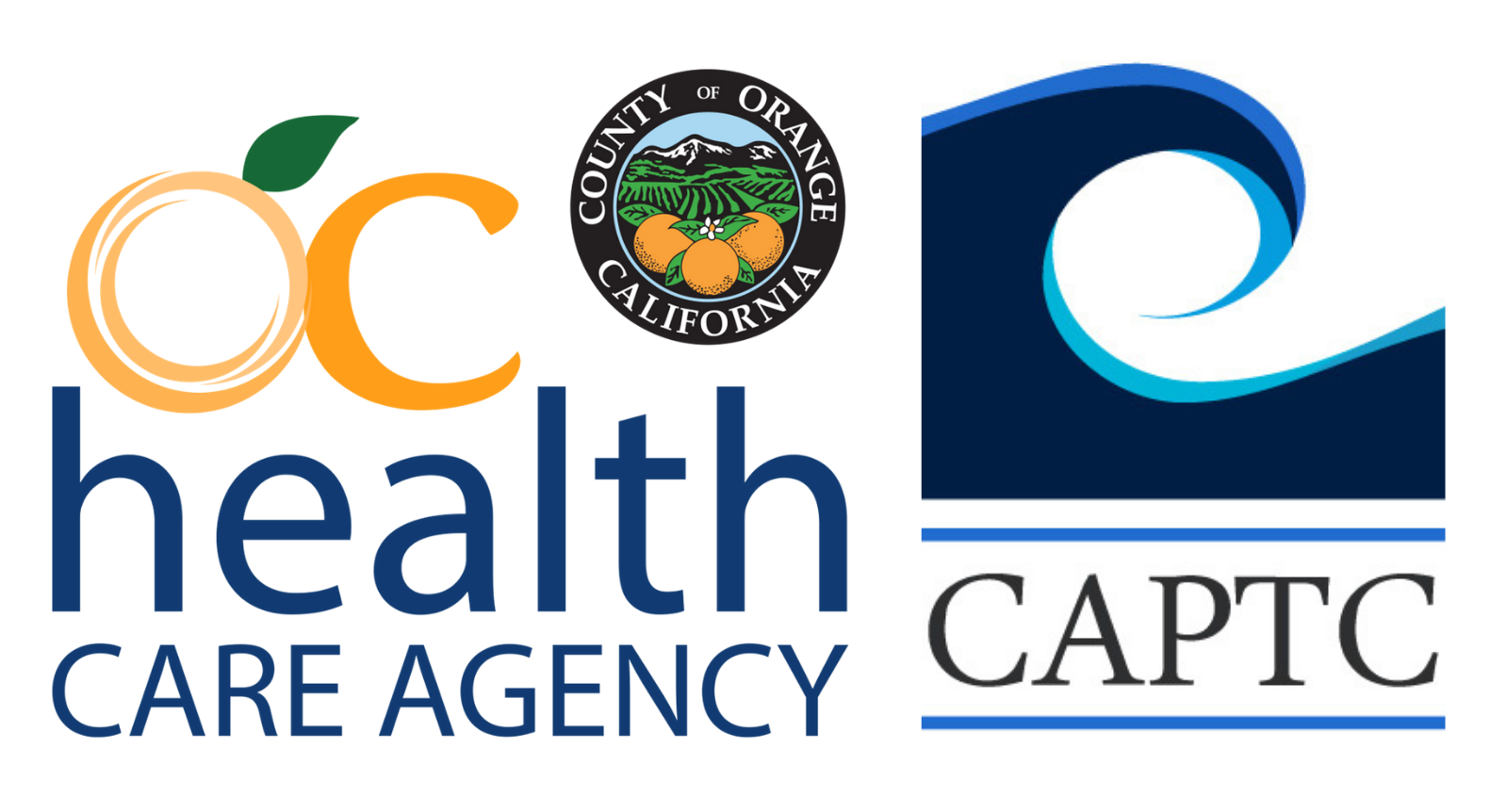 A three-day intensive workshop covering the latest developments in PrEP (pre-exposure prophylaxis for HIV).
The workshop features interactive presentations and small-group activities, with opportunities for maximum learning and participation.
Dates/Times:
Tuesday, June 29, 9:00-12:30
Wednesday, June 30, 9:00-12:30
Thursday, July 1, 9:00-12:30
In this workshop attendees will:
Learn how current strategies to end the HIV epidemic are grounded in local epidemiology and developed to reach highly impacted individuals/communities.
Gain a thorough knowledge of the roles of PrEP and PEP as part of ending the HIV epidemic. Learn the different medication options and dosing strategies for PrEP, as well as treatment as prevention (undetectable equals untransmittable or U=U).
Expand skills in PrEP/PEP navigation, including incorporating PrEP education and decision-making into HIV counseling; helping clients access PrEP and PEP; providing financial guidance; and creating strategies for PrEP adherence and sustained engagement with clients.
Enhance counseling skills using motivational interviewing, trauma-informed awareness, and culturally affirming care.
Speakers and Facilitators
Aunsha Hall-Everett, MA, is CBA Manager with the California Prevention Training Center. He has over 15 years of experience in Human Services and Public Health, with a focus on community empowerment, organizational wellness, and health promotion.
Aunsha has facilitated strategic planning meetings for health departments, AIDS-service organizations (ASOs), community-based organizations (CBOs) and grassroots coalitions – strengthening their growth and sustainability by re-imagining and promoting visions of ending the HIV epidemic. Aunsha prides himself with utilizing user-friendly monitoring and evaluation tools to identify opportunities addressing gaps in services or social determinants, further increasing health literacy, promotion, and efficacy to combating HIV.
Aunsha Hall-Everett holds a Master of Arts in Organization and Leadership Development from Fielding University and is a proud graduate of University of Kentucky, where he received his Bachelor of Science in Family Studies. Aunsha is also a certified aerobics instructor, using a portion of his spare time working with others to live their best life by burning calories and stress. But most of all, Aunsha is the proud father of a beautiful daughter and is always supported and cheered by his loving husband.
Ivonne Huitron is a Staff Specialist with the 17th Street Testing, Treatment and Care Clinic at the Orange County Health Care Agency. She earned her degree in Public Health Policy from the University of California, Irvine, which propelled her to work with the community and organizations that offered low-income and underserved people the quality healthcare they deserve.
She first became involved with HIV care as a Ryan White and ADAP benefits enrollment worker with Radiant Health Centers, and understood that in order to truly be successful in helping a patient with their healthcare needs, a patient's full spectrum of needs outside of their health must also be considered and addressed.
Ivonne is a Santa Ana resident, one of the most impacted areas in Orange County by HIV, and having a personal understanding of the hardships some patients face, she is committed to continue serving people of the community and empowering them to take an active role in their health.
Robert Wilder Blue, MSW, serves as a faculty consultant for the California Prevention Training Center with expertise in HIV biomedical prevention program creation, management, and evaluation and PrEP navigation training and support. His experience includes several years of direct client service in sexual health and wellbeing counseling, social work, and case management.
Yohani Ramos is a Sr. Epidemiologist for the 17th Street Testing, Treatment and Care Clinic. Yohani is new to HIV but is eager to learn more and use her skills in data management and analysis to help reduce HIV incidence in Orange County. She currently manages the data portion for the STD Surveillance Network (SSuN) Grant and all patient visit data for the clinic. She graduated from Loma Linda University with a dual Master's in Environmental Health and Epidemiology. She was born and raised in Orange County and is happy to contribute to her home county.
Dr. Christopher Ried is the Medical Director of HIV/STD Services for the Orange County Health Care Agency and the STD Controller for Orange County. He graduated from UC Berkeley with a bachelor's degree in Humanities and subsequently attended UCLA School of Medicine.
He completed his residency in Internal Medicine at the West LA Veteran's Medical Center. Immediately after his training, in 1991, he opened the first AIDS Healthcare Foundation clinic in Los Angeles and worked there for a decade. He then became the Medical Director in Orange County where he's been for 21 years. He is an Associate Clinical Professor of Medicine at UCI and teaches medical students, residents and Infectious Disease fellows.
Michelle J. Sherman. RPh, APh, FASCP, FACA AAHIVP, is an author, speaker, consultant and advisor and as a pharmacy entrepreneur and innovator, and President of MichRx Pharmacist Consulting Services, Inc., and an internationally recognized HIV Specialist Pharmacist Michelle has developed a leading edge Medication Therapy Management and Chronic Care management program: Ubuntu Pharmacist Care Program. Michelle is host of The Conscious Pharmacist Podcast, Part of the Pharmacy Podcast Network. Michelle is committed to advancing the recognition of pharmacists as key healthcare providers on the patients care team. To achieve this she has a non-profit, The Center For Advanced Pharmacist Care, to further advance Pharmacists as healthcare providers. Michelle is also Director of Clinical Pharmacy for Advantage Healthcare Services.
Shavar Johnson, MSW, MSSA, is a CBA Specialist with the California Prevention Training Center. Born and raised in Youngstown, Ohio, Shavar studied social work at Youngstown State University, graduating with a bachelor's degree in 2008.
After earning his degree, Shavar worked for two years at a local clinic, providing medical case management to people living with HIV. Shavar then attended Case Western Reserve University in Cleveland, Ohio, earning a Master of Science in Social Administration and a Certificate of Nonprofit Management in 2012. This led him to take on leadership roles within small community organizations, leading strategic planning, web design, and social media efforts.
In 2015, Shavar was hired at a community-based organization in Cleveland, Ohio that was directly funded by the CDC for High-Impact HIV Prevention. As the project manager, Shavar guided his team and two community-based partners for three years in implementing programs targeted to Black men at risk for HIV. With his collective experience, Shavar transitioned into capacity-building in 2018 and was hired at the California Prevention Training Center.
In his role, Shavar works with his colleagues to provide trainings and tailored technical assistance to the HIV prevention workforce both regionally and nationwide.
Duran Rutledge is a CBA Trainer/TA Specialist with the California Training Prevention Center. He has worked extensively with low-income and disadvantage populations throughout the San Francisco Bay Area. He has developed programs and coordinated services to reduce barriers that hinder a person's ability to effectively access care and social services.
Prior to joining the CAPTC, Duran worked for the Alameda County Public Health Department's Office of AIDS Administration for five years as a Ryan White Grant Administrator, and as the staff liaison to the Alameda County People Living with HIV/AIDS (PLWHA) Committee. Along with his colleagues, Duran is committed to enhancing technical assistance and training opportunities that address health disparities and health inequities throughout the United States. Through these opportunities, providers acquire the tools to better address the needs and concerns of those living with and impacted by HIV.
Montica Levy is the Biomedical HIV Prevention Coordinator at San Francisco Department of Public Health. There, she manages the PrEP program at San Francisco City Clinic, one of San Francisco's largest PrEP programs and advises on citywide PrEP initiatives. Her career has been dedicated to sexual health and transgender health. Montica has a Master of Public Health degree from San Jose State University.
Tamara Ooms, RN, MS, FNP, is a clinical consultant and the A1 program manager for the California Prevention Training Center (CAPTC). She has worked in sexual and reproductive health for over twenty years as a clinician, educator, manager, and consultant.
Unable to Attend or Hungry for More?
PleasePrEPMe.org's free, self-directed, online PrEP Navigator Training is a great alternative and/or supplement!