CAPTC supports expanded delivery of LARC services to California's FPACT clients
The CAPTC is supporting California's Office of Family Planning (OFP) in hosting in-person trainings to equip more FPACT (Family Planning, Access, Care and Treatment) clinicians in delivering long-acting reversible contraception (LARC) to clients same-day and on site to comply with new legislation.
The new legislation mandates FPACT providers must be equipped to deliver LARCs to its clients on site in the clinic if they request it; currently many sites enrolled in the FPACT program do not. Additionally, each provider site enrolling into the Family PACT Program must identify at a minimum, one practitioner trained to provide LARC services on site. Clinicians who cannot offer these services will be subject to disenrollment from the FPACT program. FPACT serves 1.1 million Californians earning less than 200 percent of the federal poverty level with comprehensive family planning services.
Several trainings focused exclusively on intrauterine contraception insertion and removal were held last year in Southern California, including San Diego, Los Angeles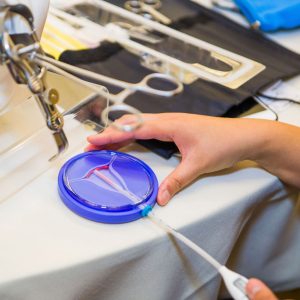 and San Bernardino. Trainings have been put on hold due to the COVID-19 pandemic. When its deemed safe, in-person trainings, including those with education on insertion and removal of the subdermal implant, will resume in other regions of California.
Nearly half of all pregnancies in the United States are unintended and these rates are even higher among younger women and women of color. Contraceptive failure, misuse, and discontinuation are common causes of unintended pregnancies.1 LARCs offer extremely effective pregnancy prevention for an extended period without requiring user action.
A study of Family PACT providers in Los Angeles County showed the majority of Family PACT practices do not provide LARC insertion on site, and very few provided same-day LARC placement. Only a minority of Family PACT practices said that LARC methods were available on site, which imposes substantial restriction to access for women who are entitled to have access without cost.2 OFP's current training series on implant and intrauterine contraception delivery will give clients statewide greater access to this highly effective contraception.
The full-day trainings are open to medical professionals – physicians, nurse practitioners, physician assistants, and certified nurse midwives – who both have experience with implant and intrauterine contraception insertion and those for whom this is new. The training includes information about patient method selection, counseling and consent, and techniques for the use of instruments during LARC insertion.
Attendees practice with pelvic models, computer simulators, and proctoring by family planning experts. Advanced topics include management of side effects, tips for managing difficult placements, pain management principles for office procedures, and prevention and management of complications.
To learn more visit: https://familypact.org/
To register for the trainings: https://www.ofpregistration.org/larc_training.html
References
Biggss MA, Malvin J, Combellick S & Brindis CD. Delivery of Long-Acting Reversible and Permanent Contraception among Female Family PACT Clients. San Francisco, CA: Bixby Center for Global Reproductive Health, University of California, San Francisco, CA, 2014.

Natavio M et al.

Availability of long-acting reversible contraceptives in Los Angeles County clinics through a Medicaid state plan amendment program.

December 2018; 98(6):471-475.