Highlighting DIS
Kim Coit
Kim Coit works for the state of Michigan in the Bureau of HIV and STI Programs and has been a disease intervention specialist for 13 years. She works in Detroit and serves four other surrounding areas, providing resources to persons living with HIV and exposed to STIs.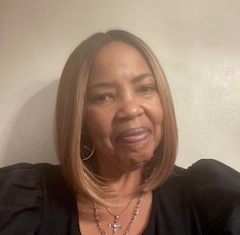 Jerry Starett earned a Bachelor of Psychology from Ashford University. He has worked for the state of Michigan for over 14 years as a child protective services specialist and resident care aide. He is a father of three, two boys and a girl. Jerry also has three dogs: a Burmese Mountain Dog (Brutus), a Golden Doodle (Ralphie), and a Chihuahua (Axle).
When not working, he enjoys motorcycling, woodworking, and tech dorkery. He has built most of the shelving and picture frames in his home, as well as his and his wife's wedding rings.
Alana Thomas
Alana Thomas is a disease intervention specialist in the HIV/STI Client, Partner, and Community Outreach Section with the Michigan Department of Health and Human Services (MDHHS). Alana has had the privilege to work in the MDHHS HIV/STI program for over 24 years in multiple positions, including congenital syphilis coordinator and syphilis elimination coordinator. Alana has a passion for the prevention of HIV and STIs among all people, especially among those who are pregnant.
Alana is a member of the MDHHS Bureau of HIV/STI Programs Internal Perinatal Prevention Workgroup. Before starting a career in HIV/STI, Alana received a Bachelor of Science from Eastern Michigan University, majoring in Sociology and minoring in Communications in 1999. Alana is pursuing a Master of Divinity in Chaplaincy at Ashland University to enhance her skills in caring for the whole person. In Alana's free time, she loves watching movies with her husband and son, traveling, visiting family, going to theme parks, and cruising.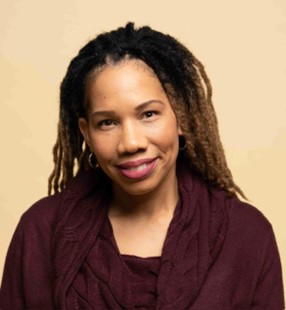 Kara Reaves
Kara Reaves has been a disease intervention specialist with the Michigan Department of Health and Human Services for six years. Kara is passionate about helping the community and has always envisioned herself in a role where she could give back while providing encouragement and motivation to those in need. Her path to this career began while working in the health care system where she witnessed patients who were not always the most informed or equipped to advocate for their medical care.
Kara is expected to earn her master's degree in public health from Central Michigan University in May and plans to pursue a Ph.D. shortly thereafter. In her spare time Kara enjoys spending time with family and her two sons, Jaiden, and Shannon.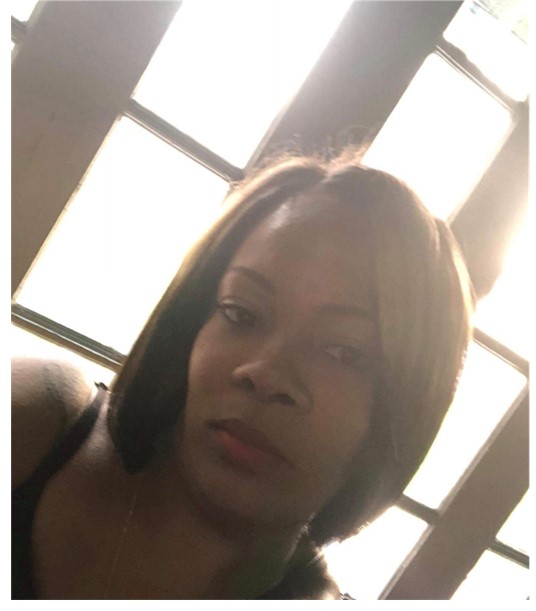 Susan Oosterwal
Susan Oosterwal, a married mother of two and grandmother of one, received a B.S.N. from Ferris State University in 2004, an associate degree in nursing from Southwestern Michigan College in 1996, and an associate degree in office management from Andrews University in 1986. She has been working at the Cass-Van Buren District Health Department as a public health nurse since 1999 after working at Lakeland Regional Hospital in St. Joseph, MI, and at Whirlpool Corporation as a nurse. Prior to pursuing nursing training, Susan worked at the Cass County Health Department as an administrative assistant but soon discovered that she had a natural interest in nursing.
In her current role at the Cass-Van Buren Health Department Susan supervises the HIV and STI program for the two rural counties providing outreach clinics and services that include collaborative efforts with the local inmate populations and substance abuse centers. This community outreach, away from the normal health department office environment, has gone a long way toward increasing community awareness of the programs offered by the health department.
Susan's philosophy of community health services has been that it's important to bring the services to the community rather than waiting for the community to seek out the service from the health department. When she is not busy at work, Susan enjoys travelling in western Michigan, cultivating flowers, and painting.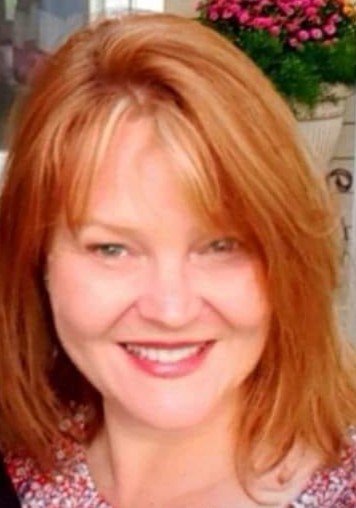 Ceata Bell
Ceata Bell is a Proud DIS. Ceata was born in Nashville, Tennessee at Meharry Medical College and raised in Kalamazoo, Michigan. She attended the historically Black college and university, Tennessee State University (TSU), on a track and field scholarship under the tutelage of Olympic track and field coach Edward Stanley Temple. TSU is where Ceata learned the value of hard work, dedication, and perseverance. After graduating from TSU with a Bachelor of Science in Psychology, she returned to Kalamazoo, Michigan and began a career as a counselor/counseling supervisor for Planned Parenthood where she became certified in HIV counseling and testing.
After Ceata's tenure with Planned Parenthood, Ceata started a career with the Michigan Department of Health and Human Services (MDHHS). Having over 20 years of experience with MDHHS, Ceata's career has allowed her to be WHO and WHAT she truly enjoys doing, which is giving back and helping those in her community. Ceata helped develop two programs in Kalamazoo County: Spring Valley Elementary Family Resource Center (currently known as P2P) and the Kalamazoo County Eviction Diversion Partnership, the first of its kind in Michigan.
Ceata's years of experience with MDHHS includes a case manager, prevention, child protective services, and disease intervention specialist. Her involvement with the community and the relationships established with community partners have helped in becoming a successful DIS. Ceata is very proud of the work done in her community and being a disease intervention specialist allows her to continue that work. The hard work, dedication, and perseverance Ceata learned at TSU is what fuels her daily. Ceata is proud to be a DIS and state of Michigan employee. Ceata would be remiss if she did not acknowledge and thank her colleagues for fighting the fight and being supportive of her and of each other…Shout out to Region 2!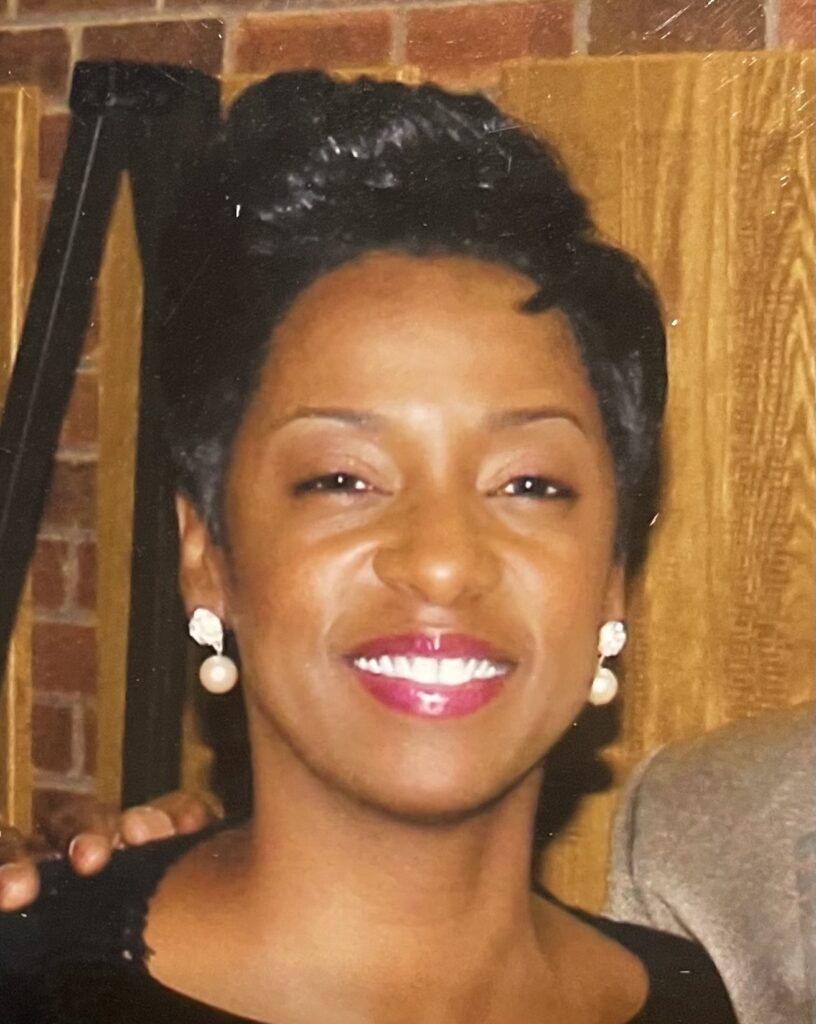 Carolina Zavala is a communicable disease investigator for Kern County Public Health Services Department. Carolina's career with Kern County began in 2007. She worked with some of the most vulnerable populations at the Jamison Children's Center and later at the Department of Human Services.
In 2018, Carolina joined the disease control unit with the Kern County Public Health Services Department. As a communicable disease investigator, Carolina continues to assist some of the county's most underserved communities by providing education, linkage to care, harm reduction, and treatment options with a client-centered approach. Over the past few years, she has completed investigation and surveillance for congenital syphilis.
Carolina is compassionate and caring. She also provides education and coordinates treatment for pregnant women with syphilis to ensure that both moms and babies receive adequate treatment.
Enrique Coons
Enrique Coons graduated from the Universidad Autónoma de Guadalajara (Mexico) with a Bachelor of Science in Physics and Mathematics and a License Degree in Architecture. Enrique started at the state of California as a disease intervention specialist 30 years ago. Encouraged by a state recruiter, Enrique completely switched his area of expertise to public health. While learning a new experience, Enrique had the fortune to be guided by great mentors, through all his years of service. Enrique thought it was going to be a temporary activity, but it evolved into a passion of serving the California public.
Enrique learned so much from his interactions with the public that he served, that he devoted his dedication and professionalism to serving them well. Every day Enrique was challenged by unexpected activities that required immediate action and field investigation. He learned the city neighborhoods and the diverse community interactions in California. At the end of the day, Enrique always left with a good feeling and personal satisfaction from helping people every day. He is motivated to continue in this line of work until retirement.
Enrique, a humble public servant, is honored to serve and be part of a GREAT career, inheriting the passion and dedication of an incredible elite of past and present disease intervention specialists. Enrique congratulates all his peers for their well-deserved recognition.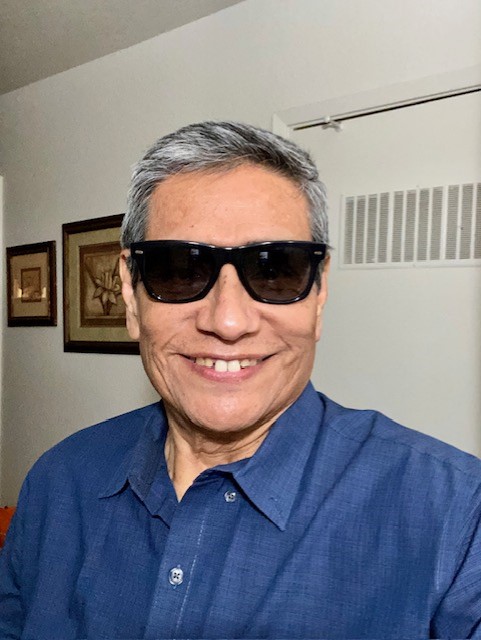 Jen Jackson
Jen Jackson is an experienced Capacity Building Consultant/Harm Reductionist with over twenty years of experience. Her background is in Partner Services, Harm Reduction/SSPs, and HIV testing; Jen has practical experience as a DIS and mobile HIV testing/SSP coordinator. She is skilled in stakeholder engagement, e-learning development, capacity building, training, and TA for health departments; she can also write a mean grant or IRB proposal. She has a particular interest in training providers to address intersectional stigma/bias to create more inclusive experiences for clients accessing services.
Jen is currently working on her PhD in Translational Health Science, studying the knowledge and attitudes of Disease Intervention Specialists (DIS) related to sexual orientation and gender identity (SOGI) and Intersectionality to inform recommendations for a curriculum. Since all work and no play makes Jen a dull gal, she travels nationally and internationally, collects records on vinyl, flies with friends in the wind tunnel, and is a licensed skydiver.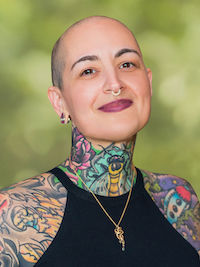 Dawn Donald
Dawn Donald graduated from the National Institute of Technology (NIT) in 2003 as a certified medical assistant. Shortly after graduating, Dawn began working at the Michigan Department of Health and Human Services as an outreach specialist and has worked in HIV and STI prevention for the past 20 years. In 2021, Dawn began working as the community outreach specialist/disease intervention specialist. Some of Dawn's day-to-day job responsibilities are:
Following up with clients who have STIs such as syphilis, HIV, and gonorrhea.
Ensuring each client receives appropriate treatment and educational counseling.
Guaranteeing the partners of each index client are brought in for testing and treatment.
Conducting voluntary interviews with index clients to acquire the names and contact info of their partners.
Using contact information to contact partners of index clients and notify them of their potential exposure.
Coaching the index client on how to successfully notify and refer their partners.
Alerting exposed partners if the index client prefers that they do so.
Employing ground-level investigative skills to perform job tasks related to public health infectious disease threats.
Further, Dawn is a proud mother of four children (three adult sons and one precious daughter) and a proud grandmother of four grandchildren. In Dawn's free time she loves to spend time with her family, watch TV shows, go out to dinner, attend concerts, and shop. Dawn also enjoys exploring her culinary skills.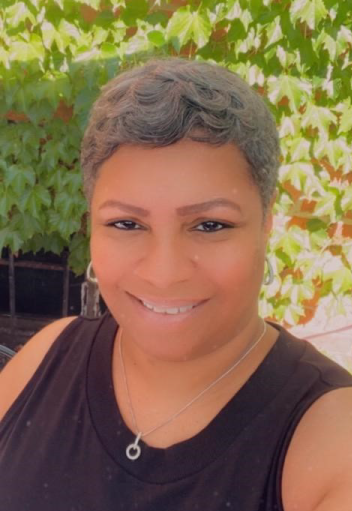 Mayra Mollo
Mayra Mollo started her public health career in 2009 at a local health department as a medical records clerk. Her love of public health made promotions a familiar movement. This led her to a position in surveillance where she coordinated STI surveillance activities. In 2011 she took on a role as a communicable disease investigator (CDI), where she performed investigations for HIV, syphilis, gonorrhea, and chlamydia. She didn't stop there, however. She continued to evolve her skills and in 2016 accepted a role as a CDI senior. She was responsible for conducting complex case investigations and providing training/mentoring for new CDI staff which provided her with the transferable skills to transition into a position with the Arizona Department of Health Services as an HIV/STI DIS coordinator. She has been in her new position for almost two years now and assisted in training 32 plus new DIS, who are now rockstar DIS. Mayra is passionate about developing the DIS workforce and being part of innovative processes to improve public health.
Motto: If it makes you happy, it doesn't have to make sense to others.
Unique Skill(s): Great organization skills, making and managing to-do lists, effective listener, lots of patience.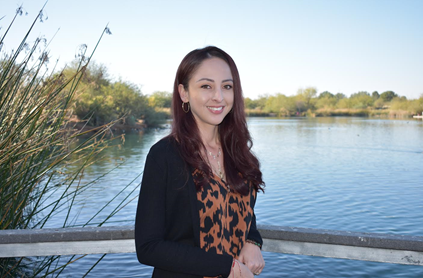 Lydia Lizardo
Lydia Lizardo started her public health journey in 1985. Her first taste in direct services to the public was at the Fresno County Public Health Department – STD clinic. She worked at the walk-in clinic and was also hired to assist in the California Department of Public Health Chlamydia Project in Fresno County. The clinic STD clients who were diagnosed with an infection of non-gonococcal urethritis (NGU), non-specific urethritis (NSU), or mucopurulent cervicitis (MPC) were enrolled in our Chlamydia Project lead by Andy Lopez. Shortly after, an opportunity for a DIS position became available and the exciting unpredictable daily journey in this rollercoaster ride began.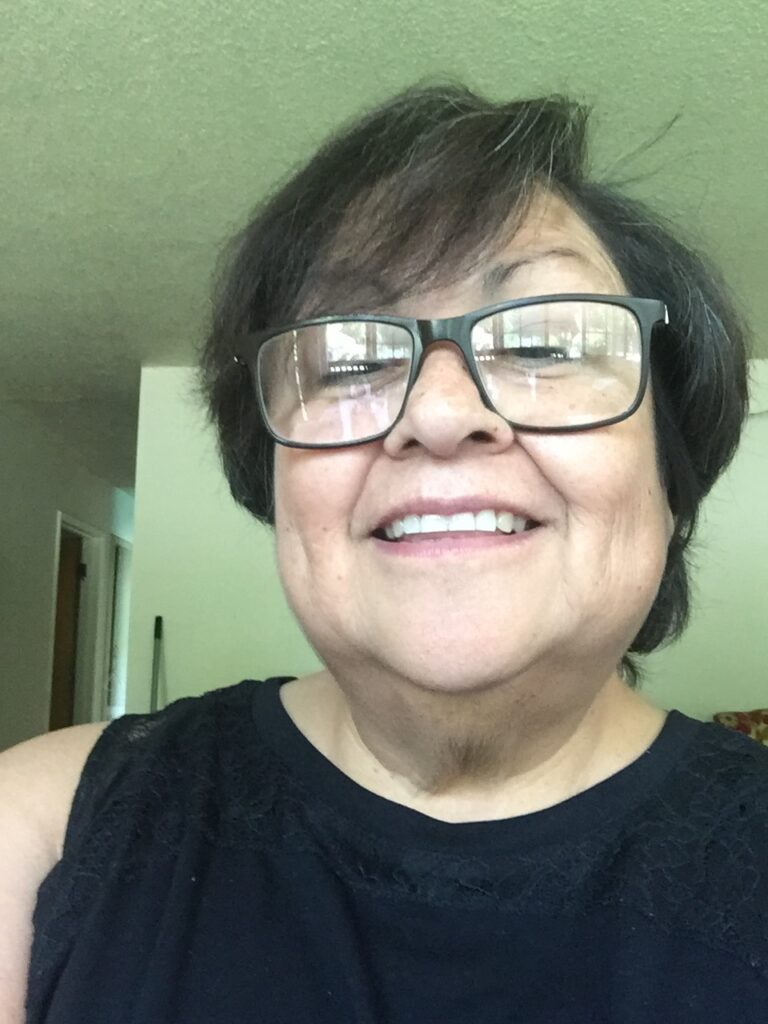 Sharon Boyd-Booker
Sharon Boyd-Booker attended Wayne State University, receiving a B.S. in Interdisciplinary Studies. Sharon also worked on a master's degree in interdisciplinary studies. Sharon will be celebrating 36 years of recovery from substance use on October 23rd. Sharon has worked in the field of HIV/AIDS/STI for 33 years and began working as an outreach worker in 1989 in the streets of Detroit, Michigan, educating the public on HIV and STIs and passing out condoms and educational materials.
Sharon started working with the Detroit Health Department in 1990 in their HIV/AIDS program, educating women at risk of acquiring HIV. Throughout this time, she has worked with women who had a substance use disorder, volunteering her time in treatment facilities especially with women and their children. Sharon was certified as a DIS (disease intervention specialist) from the CDC in 1998 and worked in partner services until she landed a position with the state of Michigan's surveillance unit, interviewing persons with HIV. Sharon also worked with the Detroit recovery programs for several years conducting outreach and counseling/testing for substance users. Sharon presently is working at the Wayne County Public Health Department as a DIS. While at the health department, Sharon has worked in the capacity as their data to care specialist, yielding the most returns to engagement in care in the state of Michigan during her tenure.
Recently, Sharon started an education post on Facebook posting one question a day dealing with STIs/HIV and named it "Each One Teach One." In these posts, questions are asked to prompt thoughts and to correct any inaccurate information, along with educating others to not forget about STIs/HIV. Sharon is dedicated and compassionate about serving the community and working hard to provide needed resources to those many would write off. Over the years, Sharon has gone beyond the requirements to help someone.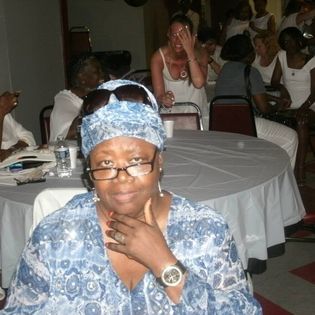 Aaron Bull
Aaron Bull (He/Him/His) is a social hygiene technician with the Navajo Nation in northeastern Arizona and has served in this position for the past two years. Aaron is the Navajo Nation's DIS, working with the Indian Health Services (IHS) and Tribal-638 health facilities across the Navajo area. Spanning some 16 million miles (approximately 25,000 square miles), the Navajo Nation is the largest Indian reservation in the United States and is about the size of West Virginia. Aaron is currently taking classes to earn a Bachelor of Science in Health Sciences to grow into the field of infectious disease as a future career. While working as a social hygiene technician, Aaron has become an exceptionally skilled and compassionate phlebotomist. He has drawn blood on various patients of all ages and prioritizes gaining each patient's trust to ensure the blood collection is as successful and painless as possible. Aaron has spent time understanding the needs of his community and responding to those needs by either presenting at a health fair, giving out free condoms, or expressing the importance of STD prevention.
Aaron is always open to new ideas. Because of this, he constantly strives to improve his skills to be a better DIS, make everyone feel comfortable, and make it easier to educate about STIs and HIV.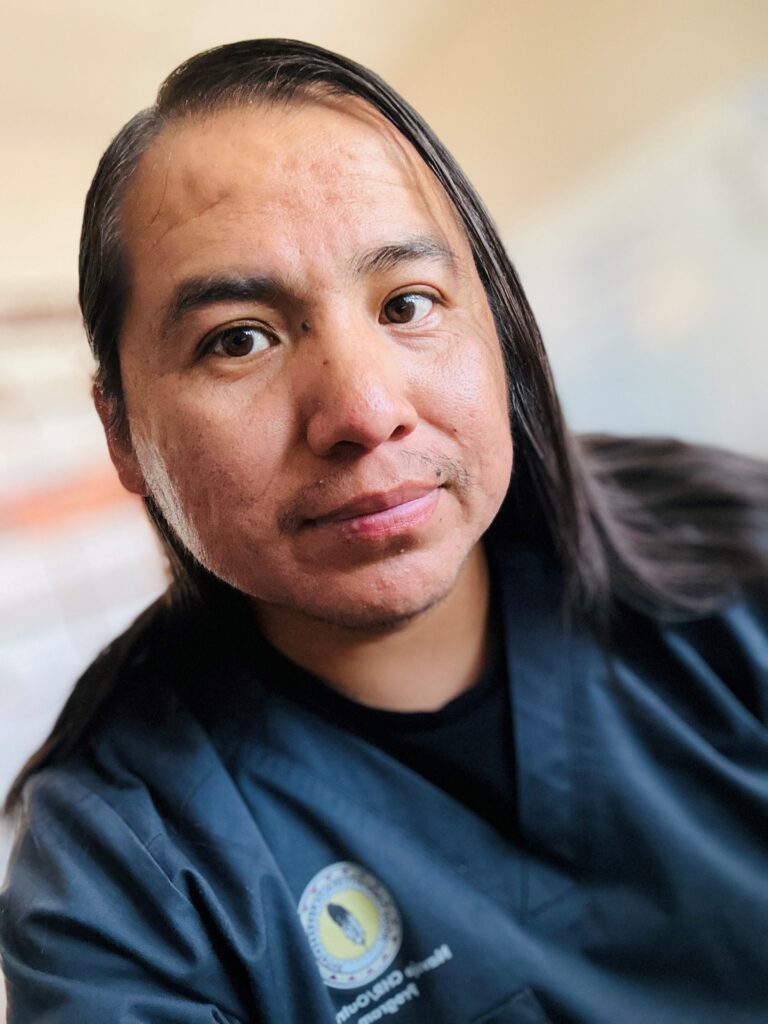 Amanda DiGoregorio
Amanda DiGoregorio is a Disease Investigator and Intervention Specialist II at Southern Nevada Health District in Las Vegas, NV. She graduated from University of Nevada, Reno with a Master of Public Health. Amanda has been a DIIS for 3 years working for the STD/HIV program.
Amanda works with people who are diagnosed with, and exposed to STIs, to include syphilis and HIV. Amanda helps to notify them of their diagnoses, link them to the proper care, and ensure they are connected to community resources. Amanda's newest assignment is helping clients who are diagnosed while they are incarcerated. Amanda is trained in testing for syphilis and HIV and often goes out into the community to offer testing to clients who cannot access healthcare.
The most rewarding part of Amanda's job is working with a team of passionate people who love their job and care for the people in the community. #VEGASSTRONG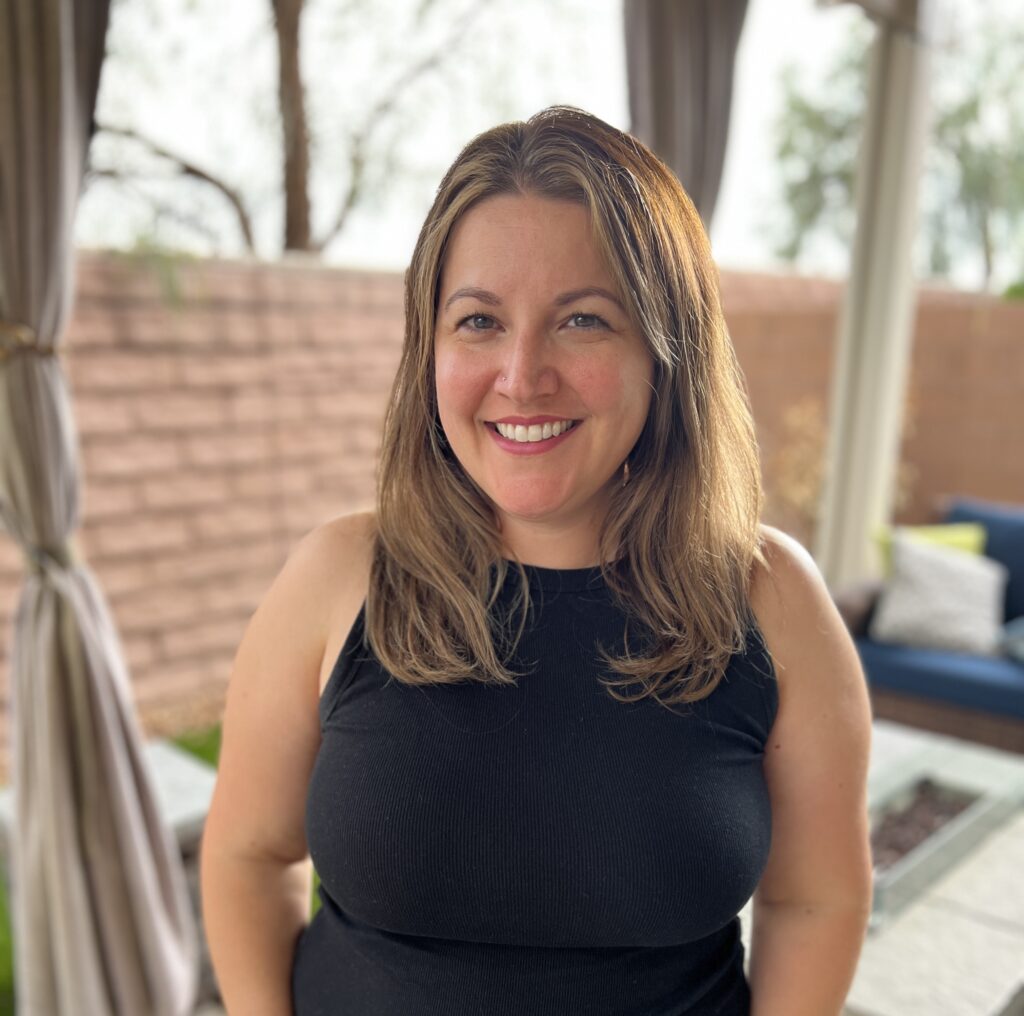 Jay Armenta
Jay Armenta is a case investigator with the CDC Foundation and currently assigned to the Arizona Department of Health Services, working on HIV/STI prevention and control. Jay has served as a DIS at local and state levels. Currently, he is assigned to the region of northern Arizona. However, he conducts case investigation activities for cases from across the state and tribal territories.
Jay began his public health journey at the University of Hawaii at Manoa where he earned his M.P.H. in Epidemiology and soon after deployed to Nicaragua, Central America, as a Peace Corps Volunteer. While in the Peace Corps, Jay served as a community health educator. His experience abroad triggered his interest in health education which led him to St. Mary's Medical Center in Long Beach, California, where he earned valuable frontline experience as an HIV health navigator.
In 2019, Jay started as a DIS at the Maricopa County Department of Public Health and quickly transitioned to an epidemiologist with the HIV Surveillance Program at the state health department. This transition fostered an opportunity for Jay to become a liaison between county and state-level HIV surveillance activities. In this role, Jay led the rollout of a statewide enhanced rural county surveillance procedure, which successfully increased bidirectional communication between local and state health departments. Through these process improvements, Jay became instrumental in the delivery of capacity building and technical assistance with frontline staff from around the state of Arizona.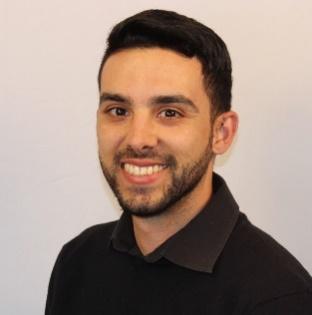 Kari Haecker
Kari Haecker (they/them) is the capacity building coordinator with the Washington State Department of Health. Kari began their career with the AIDS United AmeriCorps team in 2005 after spending time in Okahandja, Namibia as a 7th grade math, science, and health teacher where HIV prevention and care was often the topic of their after-school computer club.
In 2007, Kari began their career in governmental public health, working in both state and local levels, as well in urban, suburban, and rural areas in Indiana and Washington, holding multiple roles throughout their career as an HIV tester, outreach worker, disease intervention specialist, surveillance supervisor, front line supervisor, program manager, and field services coordinator.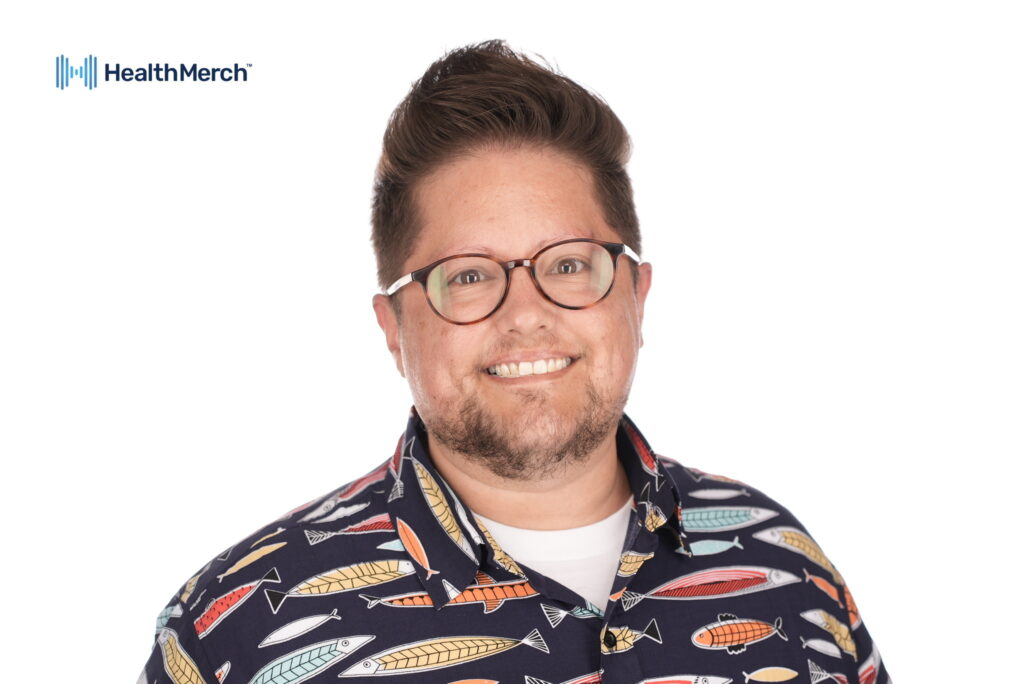 Christopher Garcia
Christopher Garcia (he/him/his) is a Disease Intervention Trainer with the California Prevention Training Center (CAPTC). He is passionate about training and developing the Disease Intervention Professional workforce and working with health departments and community leaders to manage, control, and prevent STIs, including HIV.
Throughout his 15 years of experience, Christopher has served as a DIS at the local level, a program manager at the state level, and now a trainer at the regional level. He is a veteran disease intervention specialist (DIS) and worked as a DIS for the Maricopa County Department of Public Health from 2007-2018. While working as a DIS, Christopher led and influenced a first-of-its-kind program that embedded health department DIS into private HIV clinics.
Before joining the CAPTC in August 2022, Christopher served as the HIV Prevention Program Manager with the Arizona Department of Health Services (ADHS), where he directed the writing of the first HIV Cluster Detection and Response Plan for the state of Arizona.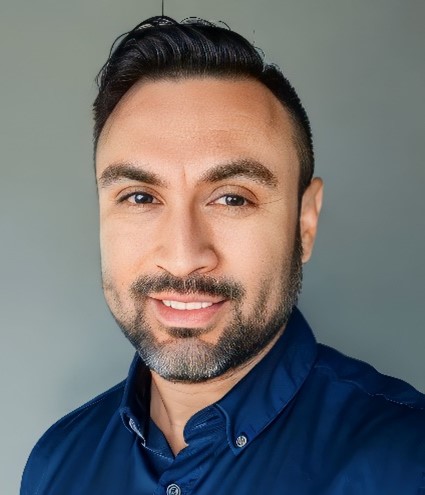 Hou Vang
Hou Vang is a Communicable Disease Specialist (CDS) II for the Fresno County Department of Public Health's STD/HIV Program. He graduated from California State University, Fresno with his Bachelor of Science in Health Science/Public Health.
He has served as a CDS for the HIV/STD Program for 4 years. His focus is syphilis investigation and intervention but is also a trained HIV test counselor. He has experience working with local community-based organizations and has worked as a health and wellness advocate for the non-profit sector prior to his role as a CDS.
STIs are often a sensitive topic for the culturally diverse Fresno County community, therefore as a CDS, one of Hou's goals is to prevent further spread of syphilis locally and help this community understand STIs/HIV so that they can protect themselves, their children, and their partners against STIs/HIV.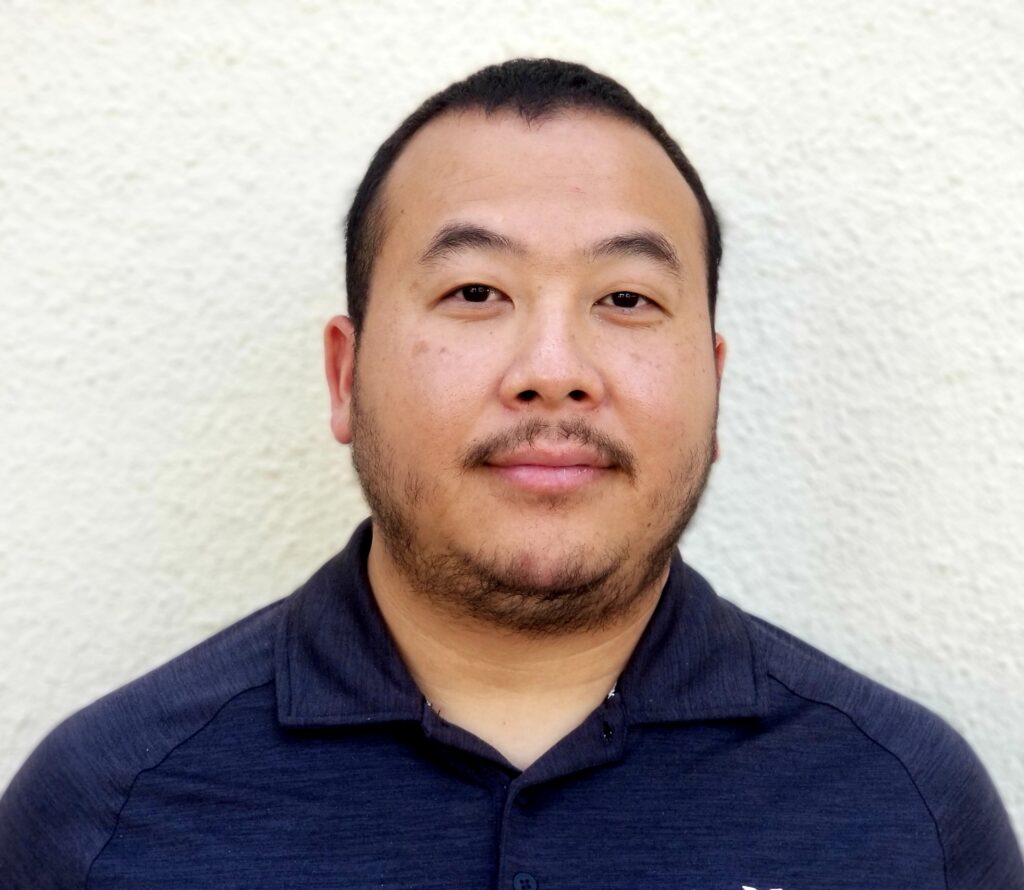 Miranda Patrick
Miranda Patrick is an HIV Prevention and Surveillance Coordinator at Sonoma County Public Health Department. She graduated from California State University, Chico, with a Bachelor's in Nursing. Miranda has been a public health nurse for 11 years.
Miranda works with people newly diagnosed with HIV and ensures they are connected to HIV specialist and resources in our community. She also helps notify partners of possible exposure to HIV. In her HIV prevention work she support CBOs to help expand testing and PrEP to populations affected by HIV.
The most rewarding part of her job is being able to bring some healthcare into the field by working in the homeless camps and shelters offering rapid HIV and syphilis tests.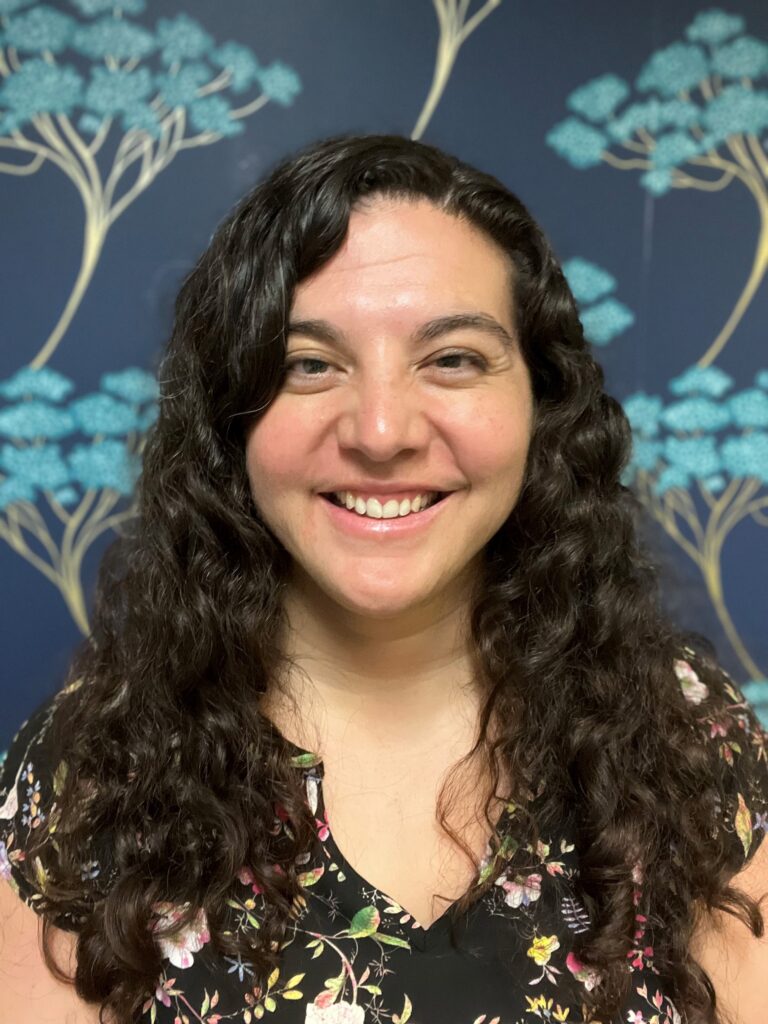 Rafael Reyes
Rafael Reyes is an Associate Health Program Advisor for the State of California Dept of Public Health-STD Control Branch. He has over 28 years of experience working in STD/HIV/Covid-19 and most recently, MPox.
He has assisted multiple counties throughout California with such tasks as contact tracing, training, mentorships outbreak response and program development. Rafael is committed to public health and holds a strong conviction that public health is a valid career choice and feels fortunate to have chosen it.