The CAPTC kicks off learning collaborative to ensure continued HIV prevention, treatment and care to communities during COVID-19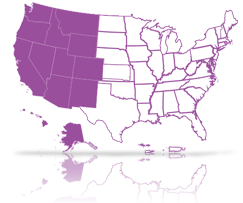 The California Prevention Training Center – in collaboration with Denver Prevention Training Center and the San Francisco Department of Health – launched its highly anticipated, West Region Learning Community (WRLC), in late September 2020. The three entities are together funded by the Centers for Disease Control and Prevention to provide technical assistance and skills building to the HIV workforce in the western United States.
The WRLC is a learning collaborative comprised of 15 health departments and community-based organizations in the western U.S. region. The aim of the group is to collaborate, coordinate, and communicate best practices and strategies to enhance the delivery of HIV prevention and care services, particularly during the unprecedented COVID-19 pandemic. While telehealth has been an emerging tactic to purvey HIV prevention, treatment, and care, because of coronavirus, there is a need to rapidly adapt offering services online, often with limited resources.
The WRLC discusses critical topics including how to transition to online platforms while offering high-quality HIV care, increased use of telemedicine, and HIV testing during COVID-19.
The WRLC collaborative will provide a space to exchange best practices for the next 9-12 months, with the aim of improving overall care to those living with HIV, or at risk of contracting the illness, across the western United States.
For more information about the WRLC, please contact Aunsha Hall-Everett at Aunsha.Hall-Everett@ucsf.edu or Catalina Macdonald at  Catalina.Macdonald@ucsf.edu.