CAPTC's COVID-19 Response in Review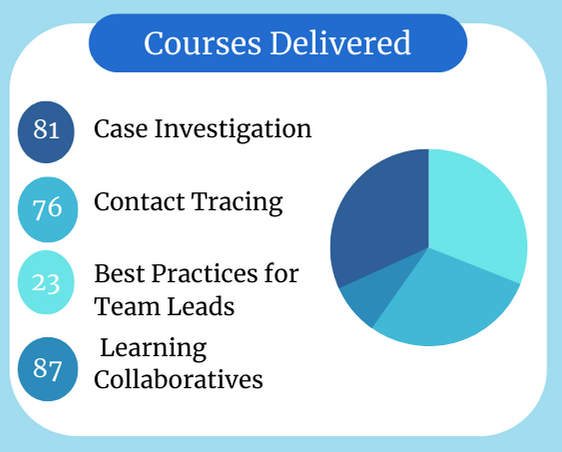 As our communities continue to grapple with the COVID-19 crisis, Denise Tafoya, Program Manager of the California Prevention Training Center's Disease Intervention Specialist training program, provides an update on the impact of CAPTC's contact tracing and case investigation efforts as they respond to the needs of the public health crisis.
As a skills-based training center, the CAPTC offered three foundational COVID-19 courses at the beginning of the pandemic. Tafoya says that long-standing expertise and training capacity of Disease Intervention Specialists (DIS) at CAPTC was essential to responding to requests from the California Department of Public Health (CDPH) and later the Center for Disease Control (CDC) to expand trainings to a national scale.
The CAPTC participated in a partnership, the Virtual Training Academy +, which offered training in case investigation and contact tracing for California employees that were redirected to pandemic response. "While the curriculum expanded, we needed to enhance our approach to support the influx of volunteers who were hired by local and state programs and often had little-to-no public health background," says Tafoya.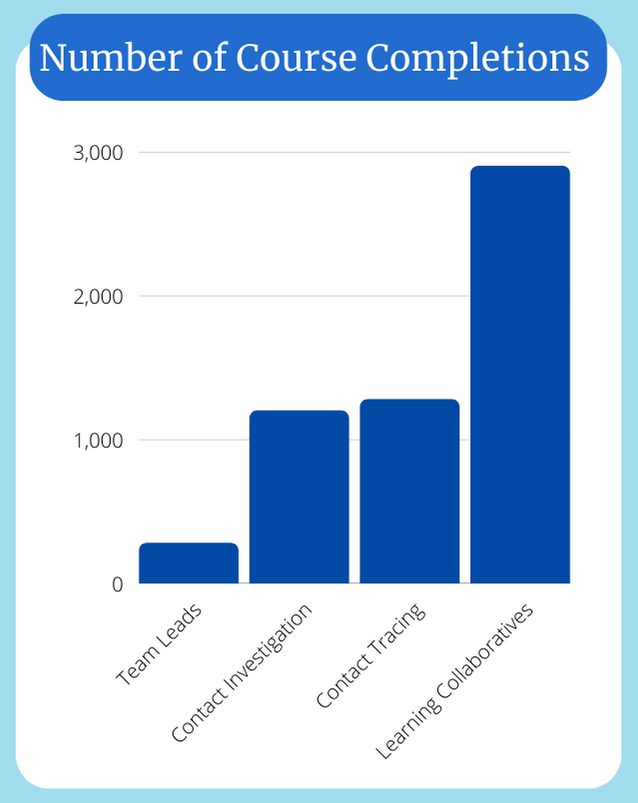 As a member of the National Network of Disease Intervention Training Centers (NNDITC), CAPTC developed curricula and delivered case investigation, contact tracing, and team leadership courses nationwide. CAPTC also introduced 13 Learning Collaboratives that complimented the NNDITC's foundational Covid courses and directly addressed issues that case investigators (CI) and contact tracers (CT) encountered when interfacing with the public.
People contacted by these workers often expressed discomfort in disclosing their personal information as they were uncertain what it would be used for. As CI and CT received a general push-back concerning issues of medical mistrust, Tafoya says that her experience and that other DIS professionals seasoned in prevention of other communicable diseases were essential in shifting their approach.
With a background in DIS work, she and her team were able to help adapt training to respond to the concerns of those who had never done this work for populations in both urban and rural settings.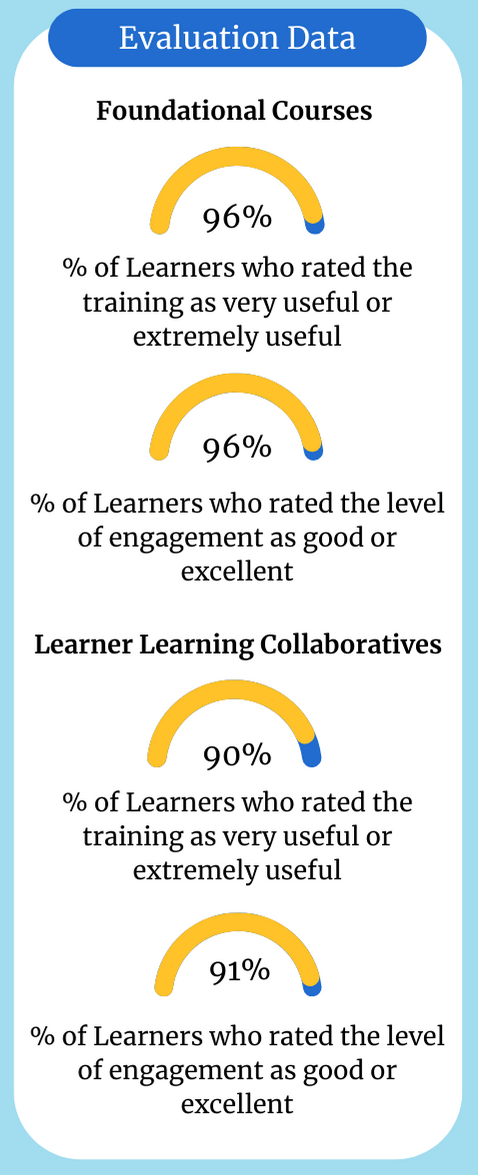 "The ability to quickly distill the information and develop course material that was digestible to a widening range of people, was highly dependent on our ability to listen to the concerns expressed to the contact tracers and case investigators, and by them as well," says Tafoya.
Keeping watch on developing reports by the CDC, providing federal agencies with model interviews and practice to boost CI and CT confidence in speaking to the public, and using intuition were all pivotal to the success of the CAPTC's Covid training programs.
As more agencies and individuals are becoming more familiar with the work of CI and CT, CAPTC's Learning Collaboratives continue to be in high demand and support the ability to build that capacity for training in California and nationwide.
"The country looks to California because we go forward, dive in first, do the best we can, and usually that's the model for the rest of the country," she said.
The CAPTC looks to repurpose the tools and skills they gained from this time to inform future offerings and course work. Tafoya explains her gratitude to people who were redirected from the jobs they signed up for to embrace the opportunity to help their state, their local program, and their country, to get this situation under control.
"Considering that we were flying the plane while we were building it, we built a lot more capacity and public health is no longer invisible. This is what a public health person waits for in their career: to shut something like that down or to quickly respond to it."
As newly trained staff and volunteers turn to STI disease intervention, skills sets learned from CAPTC trainings equips them to respond to STIs and the next new communicable disease.
Foundational Courses:
Case Investigation (CI)
Contact Tracing (CT)
Best Practices for Team Leads (TL)
Leaner's Learning Collaboratives (LLCs):
Collecting Sensitive Demographic Information
Breakthrough Infections
Complicated Q and I Scenarios
Keeping Current with Changing Information
Medical Mistrust
Promoting Vaccine Equity
School Guidelines
Self-Care and Minimizing Burnout
Skills and Techniques to Address Challenging Situations
Special Presentation on Medical Mistrust and COVID-19
The Latest On COVID-19 Treatment Options (video)
Tools and Techniques to Motivate Change
Trauma Informed Approach
Update on Variants
Vaccine Messaging and FAQs
Virus Variants